A BJP leader M. P. Singh Goraya on Monday accused Dalbir Kaur stating herself as Sarabjit Singh's sister who was killed two years ago in Pakistan jail and alleged her acquiring fake government job for her own daughter in place of Sarabjit's daughter. In the state, Goraya being in charge of Backward cell in the party asked CBI to enter into the case. He demanded suspension of Swapandeep Kaur (daughter of Dalbir Kaur) from revenue officer job calling CBI to probe in this forged case.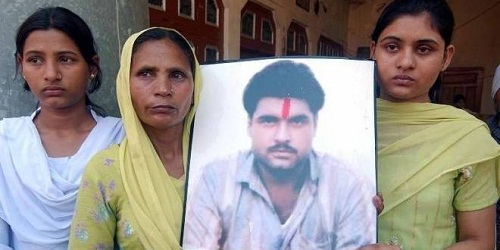 Later he came up with eighth standard mark-sheet copy of Swapandeep showing Baldev Singh as her father and Dalbir Kaur as her mother. On demanding job suspension of Swapandeep this BJP leader frightened to opt High Court in the issue. Mr. Goraya heading a press meeting besides Baljinder Kaur and Harbhajan Singh (sister and brother of Sarabjit Singh) alleged,
"Neither is Dalbir Sarabjit's sister nor Swapandeep her daughter. Punjab government had announced job for Sarabjit's daughter but Dalbir instead got it for her daughter and also usurped crores of financial aid given to his family."
Punjab government offered job for Sarabjit's daughter after his death in Pakistan jail in 2013 where as Swapandeep Kaur got Naib Tehsildar job. Harbhajan Singh and Baljinder Kaur who were with Mr. Goraya at press conference claimed Dalbir was not their sister as their father Mehnga Singh is father of 10 other children. Poonam is only Sarabjit's daughter adding Dalbir presented Swapandeep as fake daughter and got fraudulent job.