Senior BJP leader Subramanian Swamy has moved Madras HC stating it has delivered injustice towards IPL teams Chennai Super Kings(CSK) and Rajasthan Royals(RR). Swamy wants the teams to be back in play which are witnessing two years suspension from IPL.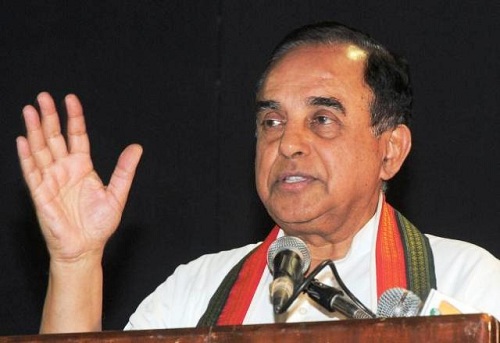 Swamy has filed a petition saying,"Action against CSK and RR is the result of an unholy criminal conspiracy hatched by a proclaimed offender, and those others who have vested interests, to take control of cricket as a money-laundering machine and a dispenser of vice ".
Swamy said former IPL chairman has dominated these events, He availed information to the court in a sealed envelope to safeguard people from the issue stated in the petition. CSK is the pride of Tamil Nadu state, media and some internal powers have intentionally ousted CSK and RR out of IPL. Various sources have helped Lalit Modi to take down CSK and RR teams and also removal of N. Srinivasan from BCCI and ICC position with an intent.
"Entire proceedings before the Bombay high court, the Supreme Court, the Justice Mudgal Committee and the Justice R M Lodha Committee, which culminated in the suspension of CSK and RR, stand completely vitiated on account of the motivated and vested litigation instituted by the Cricket Association of Bihar," Swamy said.
He said the pride of Tamil Nadu, CSK, is sought to be removed from the IPL by cancelling its franchise, and added that N Srinivasan too was sought to be removed from the BCCI and ICC "despite being free from any criminal blemish in his conduct."
Swamy termed the injustice suffered by CSK and RR teams as completely unfair and whole process was biased with some external intention. How unfair is that one of the most successful teams in IPL is suspended from play. He urged the court to look into the judgement given by Justice R M Lodha Committee and speculations from BCCI as well. Chief Justice Sanjay Kishan Kaul and Justice T S Sivagnanam panel is likely discuss the case on September 23.