The Dadri incident has taken rampage over for a couple of days now, which has not only affected Uttar Pradesh, but some parts of Bihar as well just before the Assembly elections. Hoax situation continues to maintain in both the regions when rumours cow slaughter in Chithera village of Noida have ignited chaos in the region.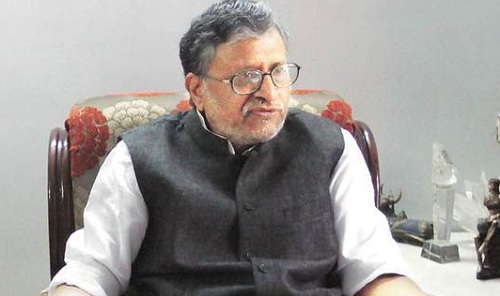 News spread like a wild fire in the region, several individuals from the near by villages have joined the angry mob chanting slogans against Samajwadi Party (SP) government and the police personnel also faced bitter experiences from the angry crowd. Chithera village is located 8 kms far from Bisara where Mohammad Akhlaq was beaten up and dragged onto streets for rumors of eating beef on Bakrid.
After hearing about the incident SP Sanjay Singh has rushed to the vicinity and enquired the situation under control. How ever the locals did not allow police to get any further. Crowd were wanting to seize the accused before clearing the remains of the slaughtered cow. Tense situations continue to rise in Chithera village, Paramilitary forces have been rushed to the site for promoting peace in the area when people revolted against police.
"We have recovered the carcass and registered an FIR against unidentified persons for killing a cow. Force has been deployed there", said Singh.
Chinthera is located 60 kms far from Noida, public strain is blending up in Meerut's Chipi Tank zone, where a few individuals of a specific group raised protest over establishment of a symbol of Lord Shiva in a sanctuary.
DC Dubey, SSP of Meerut said, "A police team was sent in the village under Lalkurti police station area after some problem. Both the communities have agreed for peaceful coexistence. Everything is in control."

"The forthcoming Assembly polls in Bihar is going to be a direct contest between those who justify beef eating and those seeking effective ban on cow slaughter….we, on our part, promise to frame an effective legislation to totally ban cow slaughter in the state if the NDA comes to power," senior BJP leader Sushil Kumar Modi said in a statement.