Apple has launched its two new high featured mobile IPhone 7 and 7 plus on Wednesday 7th September 2016 in San Francisco. These are high quality and modified version gadgets comprising of iOS 10 Operating System. Now we can buy the best quality, high technology new standard iPhone which is giving tough competition by setting high standards. This year many new companies have launched their new version mobile phone because of the changing trends and demand in the market. The big mobile phone giant company apple is in the market with its latest iPhone 7 and 7 plus. We can get register or Pre-Order Online in Amazon and Flipkart, Ebay, Snap deal Sites.
How To Buy Apple iPhone 7, iPhone 7 Plus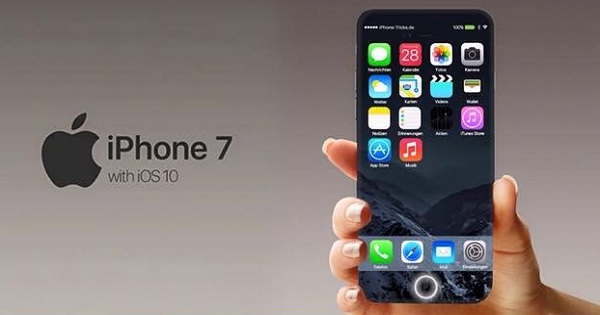 This relatively new versions latest iPhone will be launched in India on October 7. As we know that website Flipkart is Apple's new partner for the authorised online reseller. Flipkart is accepting the pre-booking and pre-orders of these phones. All the information regarding the deal pre-bookings and offer to get Apple iPhone 7, iPhone 7 is now available on a separate landing page of Flipkart website. Pre-order of the iPhone in India is already available from 29 September 2016. The users have to pay the full payment on Flipkart for the pre-booking of the iPhone 7, iPhone 7 Plus.
iPhone 7, iPhone 7 Plus Discount Offers On Flipkart
The new iPhone 7 and 7 plus comes 5 color variants, including Jet Black and Black. The discount of Rs 21,7000 is offered on the exchange of an iPhone 6s and simultaneously 6s Plus gets Rs 24,500 off. Rs 17,900 off on the new iPhone will be given on the exchange for an Apple iPhone 6. For the Citi Credit holder the Flipkart is offering Rs 10,000 cashback on the purchase of iPhone 7, iPhone 7 Plus. The cashback will be credited by 8th January 2017. Unfortunately, this offer is only valid from September 30, 2016 (00:01 Hours) to October 1, 2016 (23:59 Hours).
How To Pre-Order iPhone 7, iPhone 7 Plus On Flipkart
Go to the Flipkart app or online website.
Now go to the mobile category and look for iPhone 7 / 7 Plus.
Select the model / color/ storage.
Now enter the shipping address for delivery.
Pay amount through debit / credit card.
The phone will be delivered within seven working days.
iPhone 7 Full Price List India
iPhone 7 with 32GB storage : Rs 60,000.
iPhone 7 with 128GB storage : Rs 70,000.
iPhone 7 with 256GB storage : Rs 80,000.
iPhone 7 Plus Full Price List India
iPhone 7 Plus with 32GB storage : Rs 72,000.
iPhone 7 Plus with 128GB storage : Rs 82,000.
iPhone 7 Plus with 256GB storage : Rs 92,000.
iPhone 7, iPhone 7 Plus Specifications
Hardware and display of iPhone 7, iPhone 7 Plus consist of the same 4.7-inch and 5.5-inch Retina HD. The new iPhones has A10 Fusion quad-core chip on,clocked at 2.23 GHz. To ensure large better battery life the new chip has two high processing cores. iPhone 7 have the 12 MP rear camera with an improved f/1.8 aperture for better low-light performance and a 7 MP camera on the front. Apple iPhone 7 Plus has the really interesting dual-rear camera (12+12MP) with a telephoto and wide-angle lens. Both iPhone 7 and iPhone 7 Plus is supporting OIS or optical image stabilisation.
iPhone 7, iPhone 7 Plus Features
This allows the iPhone 7 Plus to offer optical zoom at two times and digital  zoom up to 10 times, while the iPhone 7 is only capable of digital zoom up to  five times. They also offer wide colour capture, body and video recording. Additionally, the iPhone 7 Plus has a larger battery capacity, with up to 21
hours of 3G talk time, compared to the iPhone 7's 14 hours, but aside from that, they both offer the same hardware.
Both may look same but have many differences in terms of physical size, cameras, display resolutions and battery capacities. You can make the correct choice regarding the preference of having a phone of good camera quality, long lasting battery or large size affordable phone.