Japanese camera company Canon has produced a 250-megapixel APS-H CMOS camera sensor which is APS-H size (29×20mm) that would capture images with the resolution of 19,580 x 12,600.
Highlighting about DSLR-format sensor features, company said that the sensor could differentiate an aeroplane flying at a distance of 18Km from the shooting spot.
This highest pixel point image sensor is integrated with circuit miniaturization and enhanced signal-processing technology which enables it to be extremely fast for processing the images at a speed of 1.25 billion pixels per second.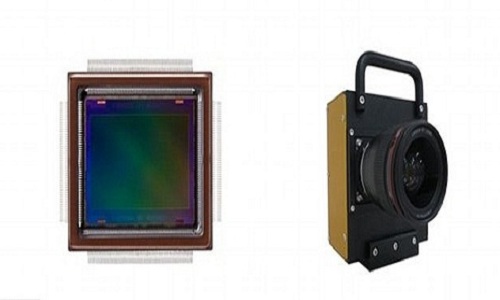 The company claims that sensor not only take quality pictures but also is capable of recording great videos with a resolutions 30 times better than 4K and 125 better than 1080p. This means you can crop a very small section of the image until required quality of the video is obtained.
Accordingly, the sensor enables the capture of ultra-high-pixel-count video at a speed of five frames per second," the company said in its release. "Video footage captured by the camera outfitted with the approximately 250-megapixel CMOS sensor achieved a level of resolution that was approximately 125 times that of full HD (1,920 x 1,080 pixels) video and approximately 30 times that of 4K (3,840 x2,160 pixels) video."
The drawback of this sensor is its file size, where a single image captured would make a 350MB file.
But this sensor may not reach the public very soon, at least for more eight years. Canon says that it wants to utilize this sensor in areas like specialised surveillance. But don't get disappointed; the good news is the developers continue to make improvements in sensor technology, so one day ultimately available in the consumer market.