Sanjay Leela Bhansali's directorial 'Bajirao Mastani', featuring Ranveer Singh, Deepika Padukone and Priyanka Chopra , in Pune kept running into harsh environment yesterday after a man was professedly attacked by security guards positioned on the film's sets of Bajirao Mastani. Ranveer Singh and Sanjay Leela Bhansali were reportedly shooting for their upcoming movie at an area which falls near some government offices.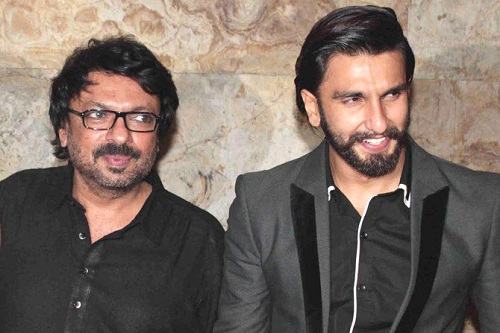 The man was identified as lawyer Wajid Khan later filed a case director Sanjay Leela Bhansali and actor Ranveer Singh. Wajid Khan has asserted in his objection that he was en route to the Rajwada in Bhor to attend an event was confronted by Sanjay Leela Bhansali's crew.
"Their shooting was taking place in the middle of government offices. So, I had to go to one of the offices for my personal work. But, Sanjay Leela Bhansali shouted and said 'yeh kala coat wala kaun hai (who is this black coat person?). I told him that I didn't want to watch the shooting but one of the bouncers grabbed my coat and threw me out. Later, Ranveer Singh said do not allow such kind of people over here," Wajid Khan spoke to media.
Before this incident at least a year back an FIR was filed against Ranveer Singh, Deepika Padukone and Sanjay Leela Bhansali over the accusations of hurting religious beliefs of a certain community with their film "Ram Leela".