The CBI has looked for custodial cross examination of former Telecom Minister Dayanidhi Maran, fighting that he is not collaborating in an investigation concerning his affirmed misuse of his official position as a Union Minister. The CBI is probing Maran regarding an FIR held up in 2013, for allegedly installing 360 BSNL telephone lines at his Chennai home, which were utilized commercially for his family-run Sun TV network.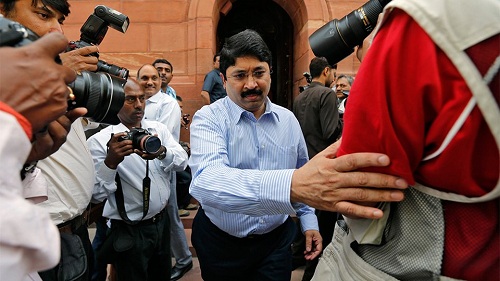 The FIR assessed loss over Rs 1.7 crore to public exchequer. On Friday submitting its affirmation in the Supreme Court, the agency emphasized its solicitation to permit custodial cross examination of Maran since he was the principle plotter who played a cardinal part in the criminal connivance.
The affidavit stated, "The custodial examination of Maran is required to ascertain the actual usage of these lines for the benefit of Sun TV, which is in his exclusive knowledge. There is evidence of forging/tampering and manipulation of records and custodial interrogation is necessary to ascertain the modus operandi of the usage of the illegal telephone exchange, to ascertain the actual usage and consequential loss to the public exchequer."
The Supreme Court asked Mr Maran to document his answer to the CBI sworn statement and suspended the case to November 27. The DMK leader has been accused by the CBI for misusing his office to illegally build an underground telecom trade at his Chennai residence.