A CBI-drove team from India is prone to achieve Bali, Indonesia by Thursday to start the procedure of bringing back by means of expelling Mumbai mafia don Chhota Rajan alias 'Nana' after his arrest on Sunday by local officials on his landing from Sydney by flight. As per CBI source in cases like that, it is the central government that will constitute a team of authorities that may incorporate those from CBI, the Mumbai police and central intelligence agencies.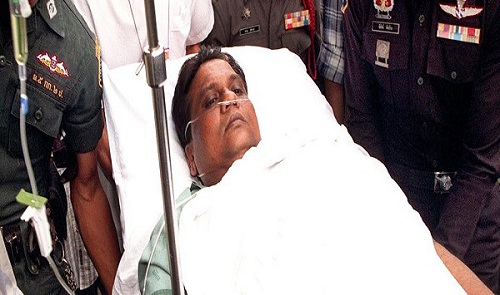 The source said the agency group will leave for Bali in the following two days. He said, because of the delicate way of the political procedure and the way that Rajan is a high profile accused and confronts threat to his life, the agency will unveil accurate details when it is right to do as such. He said, everything will be done according to law. However two days after Rajan arrest the incident has set off a prospering political column about whether his catch was an expert work taking into account particular intelligence inputs from Australian and Indian agencies or he allegedly 'surrendered' despite ill health and threats from globe-running kill team sent after him by opponents, outlaw don Dawood Ibrahim Kaskar alias 'Muchchad' and his top lieutenant Shakeel Ahmad Baboumian alias 'Chhota Shakeel'.
On Tuesday Congress general secretary Digvijay Singh alluding to the union Home Minister claimed, Rajnath Singh even does not know the arrest of underworld don Chhota Rajan in Indonesia yesterday. Maharashtra former IPS officer KP Raghuvanshi, who retired as DG (Director General) early this year and had twice headed the state's Anti-Terrorism Squad said, the way Rajan was caught shows that there could have been some kind of arrangements with the central intelligence agencies to turn himself over. As a gang leader, he appears to have debilitated in the course of the most recent couple of years and has not been keeping admirably even as he confronts threats from the Dawood gang.