Former Uttar Pradesh CM and BSP Chief Mayawati has been inquired by CBI to uncover the bigger conspiracy into the Rs 10,000 crore National Rural Health Mission (NRHM) scam. On Monday a team of CBI officers questioned Mayawati who have gotten some information about her part in posting 100 Chief Medical officers (CMOs) as district project officers (DPOs) in the state and division of welfare, health departments. These inquiries were likewise put before former cabinet secretary of UP, Shashank Shekhar, when he was questioned in 2013 by CBI before his death.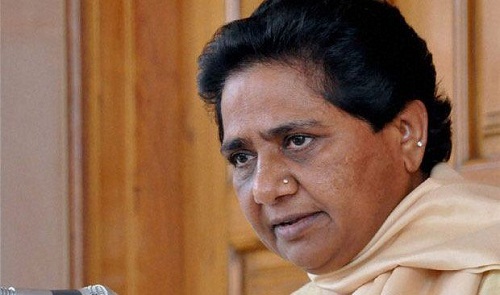 Babu Singh Kushwaha, her former party MLA who later joined BJP, was the major accused as he was in control for the family welfare department. Mayawati allegedly bifurcated the division so that NRHM funds permitted by the Center, could be straightly managed by him. The 100 district project officers, posted on approval of Mayawati has turned into the significant instruments of corruption in the state, it is asserted. State main secretary Pradeep Shukla and Kushwaha have been charge-sheeted for the case. CBI has recorded 48 chargesheets and registered 74 FIRs till now in the NRHM scam.
CBI agency uncovered the main CMOs were posted as DPOs and went into private suppliers who continued giving immense orders. Sources said these authorities paid Rs 15 -20 lakh as bribe through mediator for their arrangement to these posts. The Center gave Rs 11,080 crore to UP government in between 2005-06 and 2011 for the execution of NRHM plans out of which Rs 9,133 crore were released for use. The state had spent Rs 8,658 crore of the funds discharged by the Center. The scam was known in 2011 when two CMOs were murdered in Lucknow and one died inside prison under baffling circumstances.