Central Bureau of Investigation department has filed a case on Inland Container Depot(ICD) Commissioner along with his deputy for backing a businessman of favoring custom duty drawback which turned out to be a loss of Rs.75 Crores. Sahdev Gupta alleged businessman have provided documents which show Rs.8,000 Crore worth garments were to be transferred to Hong Kong and Dubai where he would be favored Rs.300 Crore as a duty draw back according to the Customs Act. Indian government supports traders by extending relief through some provisions.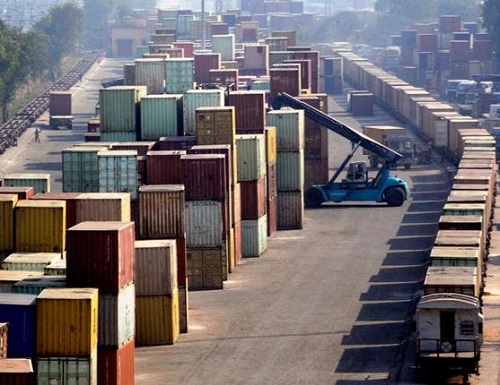 CBI is under suspicion that either the goods were faulty shown to avail provisional duty drawback or claim was being taken back. CBI has even stated names of the culprit officers namely Customs Commissioner Atul Dixit and his succeeding officer Deputy Commissioner Nalin Kumar who are working at Tughlakabad Inland Container Depot.
"The Directorate of Revenue Intelligence (DRI) is already investigating Mr. Gupta's role in allegedly showing fake exports of garments to companies in Hong Kong and Dubai during 2013-14, through ICDs in Tughlakabad and Patparganj".
One of the accused has wide range of educational institutions near Delhi surroundings. CBI has even raided homes of the both the officers at Delhi, Gurgaon and Noida.
"The DRI then requested the Customs to not to release duty drawback to the accused. However, it is alleged that the ICD Commissioner and his deputy deliberately delayed the implementation, thereby allowing Mr. Gupta to receive a refund of Rs.74.61 crore," said CBI official.