On Tuesday CBI recorded its petition in the Calcutta High Court engaging the HC to subdue the bail of Bengal transport minister Madan Mitra, who was allowed bail by Alipore court on Saturday. Mitra who was undergoing treatment at SSKM hospital was announced fit for discharge and on Sunday Mitra had gone home. As soon as the CBI documented plea, hours before that Mitra turned sick and was hospitalized as he had breathing problem.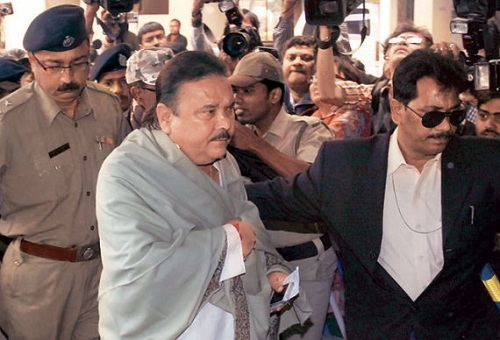 CBI argued in its appeal that the Alipore court has given an ex-parte order and it should be subdued. It may be specified that the CBI investigating officer was truant amid the hearing and the case journal was likewise not exhibited amid the hearing when Mitra got bail. On the other hand, fingers are being pointed at CBI for not showing the case journal and the nonappearance of I.O, as the court had altered the date of hearing before hand. But CBI authorities denied getting any summon from the court. The CBI argued that Mitra can damage the evidences and threaten the witnesses as he is a prominent minister
in Mamata Banerjee's cabinet.
In any case, the defence counsel Asok Mukherjee argued that the CBI neglected to remove any real evidence from Mitra so his jail custody was useless thus the court has rightly allowed him bail. The CBI authorities went to the hospital to serve the duplicate of the petition to Mitra, as he is undergoing treatment. The case is being heard by Justice Harish Tandon of Calcutta High Court.