Central Board of Secondary Education (CBSE) has initiated all institutions under the board to impart defence training classes for girls. CBSE has taken a decision to introduce mandatory defence classes nationwide. Girl child are facing bitter experiences in the society many of them are victims of molestation. Defence classes can come handy in such situations rather than being idle, these techniques can definitely help them for self protection.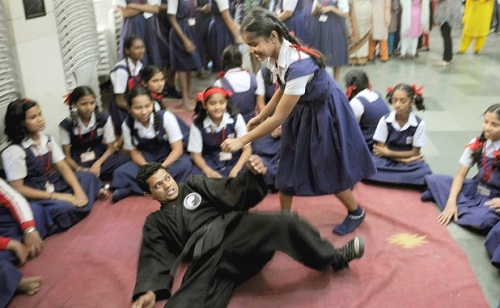 CBSE is very keen on implementing mandatory defence classes at all schools, students might need to spare 45 minutes duration for training up in self defence courses. Board has taken this decision to safeguard girl child with the recent incidents which are grief shame to the society. Board has already intimated all the schools to train girl students right from class I to class X before the beginning of academic year for a duration of one week.
Principal of Government Senior Secondary School (GMSSS), Sector 16, Anujit Kaur stated that, Board has come up with a wise decision by making self-defence training mandatory in schools for for girls, so that girls who have never participated in any sort of Physical education can have a chance to train themselves and impart self defence mechanisms.
As per new CBSE guidelines, schools are requested to participate in self defence classes for girls daily at school premises. During the first week of training girls will get an awareness of the self defence methods. Once they get habituated to these activities they can easily understand other strategies and skills of self defence.