Hyderabad's monument 'Charminar' might be completely destroyed if it tumble-downs, stated Telangana Deputy Chief Minister Mahmood Ali upholding his government's resolution to reconstruct Osmania General Hospital (OGH) which is 90 year old hospital. To rebuild OGH, many oppositions has been raised against the decision stating that they do not allow patrimony structure destruction.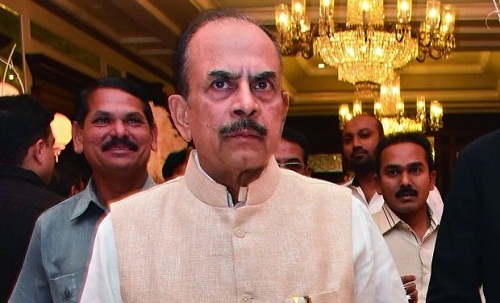 On Sunday, Deputy Chief Minister explicating his remark, he made a statement that he only gave a casual reference to Charminar to make his argument for reconstructing OGH that is in a shabby state.
Ali said, "We will make 10-15 storey hospital…and it will be able to cater 10 times the number of patients it does now. It will have the same name (OGH) when a building becomes weak, if Charminar becomes weak, in 200 years, 400 years or 500 years, it will have to be razed too. If a building becomes weak, it can fall any time and claim many lives."
Specifying the patients who visit OGH for treatment he said they were mostly the poor, so the government is interested to view much of public regard and accused opposition about the issue, making it a political controversy. Government desire to enlarge the hospital capacity to make available treatment for large number of patients.
When he was questioned about the dispute, Ali stated,
"Charminar is a 16 Century monument located in old Hyderabad and a major landmark and tourist destination. It is our 'pehchan' (identity). We will strive to strengthen it. I was speaking in a general sense that after 1,000 years (we have to think about it)."
OGH hospital was constructed during Nizam rulers to benefit poor patients said Rajya Sabha member V Hanumantha Rao, Telangana Congress President Mallu Bhatti Vikramarka along with other part leaders. Vikramarka on discovering the withstand endeavor said earlier Congress government (united AP) approved Rs. 100 crore for hospital refurbish.