Underworld Don Chhota Rajan who was arrested in Bali, Indonesia on October 26 is likely to be brought back to India today.
The team comprising of CBI officers, Delhi and Mumbai police has reached Bali yesterday and planning for his deportation.
First, he will be flown from Bali to New Delhi, then to Mumbai. The CBI Nodal agency of India may likely to interrogate in the passport forgery case and later he will be handed over to the Mumbai Police, according to the reports.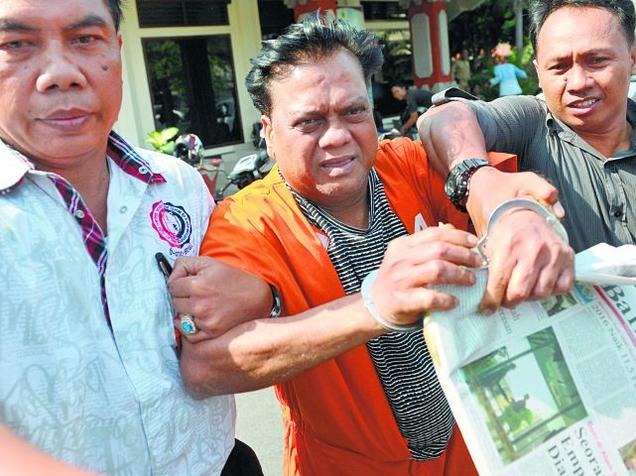 The security measures at Arthur Road jail are increasing as the police officials are expecting that the gangster will be lodged here as most of the cases against him are filled in Mumbai. These security measures were taken in order to prevent attacks on him by Dawood Ibrahim group who are inmates of the same jail.
Rajan, the most wanted criminal in more than 70 cases of murder,extortion and drug trafficking has been on run from the past two decades. He was arrested at Bali airport on October 26 after he stepped off from the plane. From the past few years he was staying in Australia and he was holding a fake Indian passport in the name of Manohar. He was considered to be the close aid of Underworld Don Dawood Ibrahim but separated with him after 1993 Mumbai blasts. According to police sources, he had likely surrendered in the wake of his poor health condition, his weakened considerably and receiving more threats from his former Boss Dawood Ibrahim.
The sources said that Indian authorities have submitted all the necessary documents to the Indonesian government for his deportation. The Indonesian government is showing his willingness to send him back  by declaring that India has fulfilled the requirements regarding the deportation plea.