Chocobar Tamil Movie Review
Navdeep Tejaswi Starrer Chocobar Tamil Movie has been released today. Chocobar Movie is a Dubbed Version of Telugu Film Ice Cream (2014). It comes under Horror Genre. It is Written and Directed by Ram Gopal Varma. This film is the first ever Indian film that used Flow cam System Technology. The film is about lead characters who are obsessed with eating ice cream and experiences bad dreams disorder. Ice Cream turned into a hit film in Telugu Film Industry. Now Let us know how the film is doing in Kollywood. Check here Chocobar Tamil Movie Review Rating Story Public Talk 1st Day Collections to know how Tamil Audience received it.
Chocobar Tamil Movie Review Rating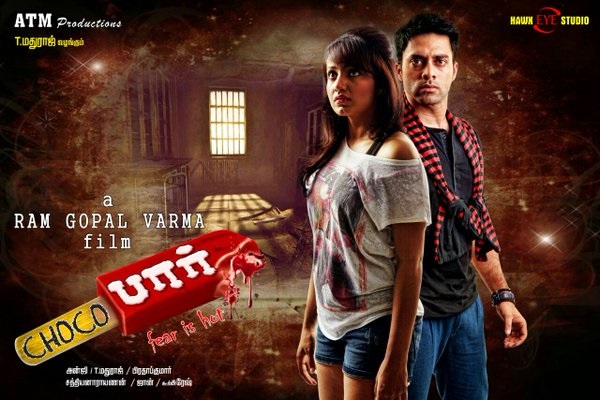 Ram Gopal Varma, in spite of taking disastrous films he has dared to dub this horror thriller, Ice Cream as Chocobar. The film features Tejaswi and Navdeep in the lead roles. Earlier Ram Gopal Varma said that film depends on a real incident that happened to a young lady in Bengaluru. Not much alike, the heroine in the film rests, sleeps most if the time, awakens, goes for a shower, read books and eats Ice Cream. To say truth the film has nothing except eating, sleeping and having ice cream. Ram Gopal has thought that he had frightened the audience yet there is not even a single scene where audience get frightened. A couple of times, the background sounds tries to scare the audience. The whole film has just two characters Tejaswi and Navdeep with a plumber and maid visiting their house few times. It is hardly a test to the audience patience. Check Chocobar Tamil Movie Review Rating here.
Chocobar Tamil Movie Public Talk
Tejaswi has performed well and Navdeep does not have that lengthy role but acted well. Technical values of the film are good. The background sounds created by Seshu tries to panic audience. This film is a major plus for Tejaswi, who has made her debut in Telugu Film Industry as Heroine. Now she might receive good appreciation in Tamil as well. You are left with asking why the Director picked Chocobar as the title as it is not at all related with the film's story. One would likewise think about whether RGV has lost his grip particularly with horror movies. Read Chocobar Tamil Movie Review here.
Chocobar Movie Cast & Crew 
Movie
Chocobar
Director
Ram Gopal Varma
Production Company
ATM Productions
Story
Ram Gopal Varma
Producer
Tummalapalli Rama Satyanarayana
Written by
Ram Gopal Varma
Music

Pradyothan

Star cast

Navdeep

Tejaswi Madivada

Sandeepthi

Cinematography
Anji
Edited by
Pratap Kumar Sanga
Release Date
26 August 2016
Language
Tamil
Chocobar Tamil Movie Story
The story spins around a Medical Student named Renu played by Tejaswi. One day she comes back to home with her boyfriend played by Navdeep. As soon as Vishal leaves, she hears some freaky sounds in her house where she lives in.  Look at Chocobar Tamil Movie Review.
She even get nightmares of ghosts frequently chasing her and she feels that negative spirit is revolving around her. She requests her boyfriend to come home and give her company. He guarantees to come, yet trashes her story saying her not to imagine things as she was afraid of being alone at big home. She has a couple of people coming her home like maid and plumber. What happens to the heroine and what sort of situations she experience from the next story. Post your Chocobar Tamil Movie Review below comment section.
Chocobar Tamil Movie Review & Rating : 2/5
Chocobar Tamil Movie Public Talk Video