Today Governor NN Vohra and Chief Minister Mufti Mohammad Sayeed propelled 'Eco-Restoration of Degraded Forests by participation of people which is a pilot venture of the Forest Department in Anantnag district at Frislan. Jammu and Kashmir Forest Department is to execute the project includes plantation of a wide assortment of plant and medicinal plants on 44,000 hectare of hilly range. The Forest Department will embrace a substantial scale plantation drive in the region visited by tourists in Pahalgam in the first stage.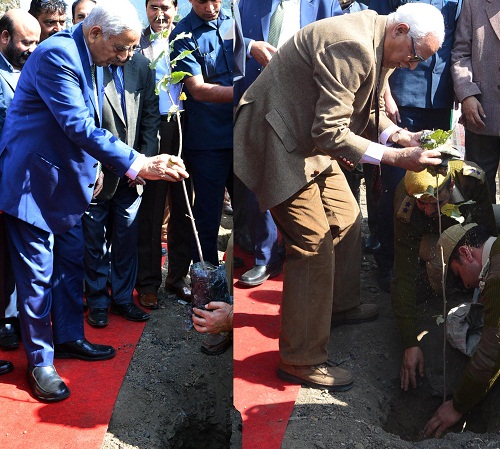 The Chief Minister expressed that he had particularly welcomed the Governor to be available at today's inaugural manor program as the track to Chandanwari and beyond was the course to Amarnath. In his brief comments, the Governor complimented the Chief Minister for focusing consideration on the requirement for afforestation. He proposed that a comparable activity could be dispatched on the Baltal pivot, where the mountain ranges were generally young and successive avalanches and mudslides were seen amid summer.
Highlighting on the requirement for determination of plant species according to ecology of the region the Governor watched that flowering trees and bushes ought to be planted on a huge scale. Because of the soil binding properties of juniper species, he proposed that the whole route past Baltal could be planted with juniper. Mufti talked about the high consideration which was being given to ease the economic status of mountain people and focused on the high significance of forest service for upgrading the farming community.