Costly meal has made two Arunachal Pradesh Congress MLAs to fall in trouble and lost their membership from assembly. Two of the MLAs namely Gabriel Denwang Wangsu and Wanglam Sawin have reportedly resigned as MLAs of their respective constituencies and Speaker Nabam Rebia have acknowledged their notice yesterday. Legislators were requested to sign undated photocopies of a letter at an event organized by Chief Minister Nabam Tuki on September 16. Which have eventually turned out to be 'irrevocable resignation letters' in front of speaker.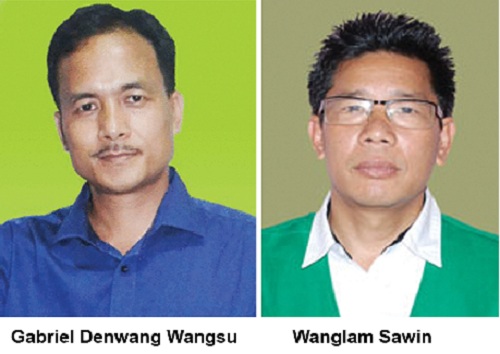 Wangsu hails from Kanubari assembly location, and his Khonsa East contestant Sawin apparently fit in with the dissenter camp carried out by previous finance minister Kalilo Pul. The state Congress party has expelled Pul based on various allegations and returned back for contesting seeking judgement from the court.
Immediately after the speaker had issued resignation letters to Wangsu and Swain by speaker he stated saying, not to accept the undated resignation letter if submitted to you by anybody on our behalf at any point of time.
Resignation letters were subjected to, may be treated as invalid, null and void until and unless we submit them personally. Notification stated under Rule 200 of Rules of Procedure and Conduct of Business of the Legislative Assembly states that Congress leaders number has thrashed from 60 members to 45, Pul has back up from more than 30 of such leaders. Whilst BJP party has 11 legislators from their side other accounting for two seats.
Sawin was one of five People's Party of Arunachal MLAs who moved to Congress party on December 20.