64 files released on Netaji Subhas Chandra Bose disclosed evidence that intelligence service spied on Bose relatives over decades at least for 24 years after Independence. The introductory files contain 12,744 pages that reveals information on snooping over Netaji's nephews Amiya Nath, Aurobindo, Sisir Kumar and elder brother Sarat Chandra Bose crisscrossing their letters to store track of their complete movements inside and out of the country including their meetings and speeches.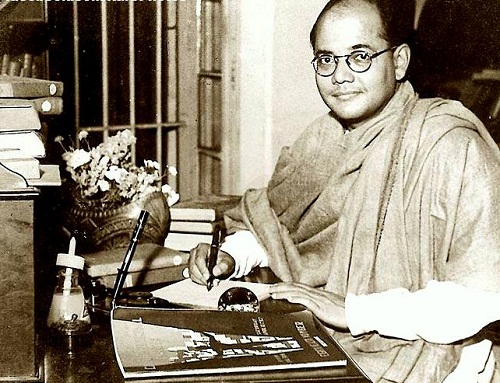 Chief minister Mamata Banerjee asked to perform exercise at least till 1971 to obtain deep information. Earlier this year Union home ministry declassified files and placed in National Archives which reveal Netaji family underwent in-depth observation for decades after Independence. CID special branch deputy commissioner on 10th September, 1949 wrote to under secretary of state urging to prolong permission to stop letters from 1 Woodburn Park and 38/2 Elgin Road. Affinity block authorized on 20-9-48 in government order number 1735 PS showed good results so an extension period of one year further is mentioned in the letter.
Every now and then male members of the family used passports or visas for foreign travel therefore immediately Kolkata used to inform it in Delhi. Interestingly there has been no evidence of any them regarding stopping the persons who traveled freely because every trip has been recorded and maintained a track. For example Sisir pursued a passport for foreign travel where enormous notes and letters exchanged between security agencies to sanction it. Chandra Kumar Bose son of Amiya Nath demanded Prime Minister Narendra Modi to begin investigation. Krishna Bose expressed his grief on how each and every communication from their family was intercepted since many years.