Delhi government has announced  City Taxi scheme to provide four-wheeler comfort for passengers and also to ensure safety for women in the city. Though the cost is moderately higher, apparently negligible cost.
Small cars with engine capacity of 600 cc will be charged with Rs.10 km which is slightly higher than than auto rickshaws.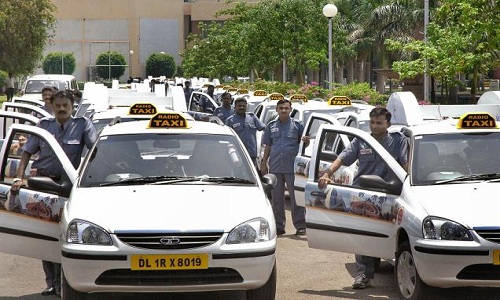 These taxis are equipped with panic button and siren and licence will not be given unless they are installed after their functionality will be monitored.
"In case of an emergency, passengers can press the panic button, which will inform the police. By pressing the hooter button, a loud siren will go off," said Transport Minister Gopal Rai.
After several crime incidents against women have been reported, the capital city is labelled as unsafe for women. Many auto rickshaws in Delhi have been installed with this panic button but they are not monitored.
"There were schemes like the Radio Taxi Scheme in 2006 and the Economy Taxi Scheme in 2010, but these were not successful. Present taxi services will be amalgamated in the new scheme. Black and yellow taxis and the All India Tourist Permit Taxi will be retained," said Transport Minister Gopal Rai.
As per this new scheme the vehicle having the capacity of 600cc can be registered. The taxis work under this scheme will be in white and yellow and have a LCD display on top with green and red color which indicates the availability of vehicle.
"Small size taxis between 600 cc and 749 cc will have a flag-down rate of Rs.25 for the first two kilometres. After two kilometres, passengers will have to pay Rs.10 per kilometre," he said.
In the group category, the minimum fleet needed is 200 with a maximum of 2,500.