On Friday Delhi High Court states Navy female officers must be provided with permanent commissions after they complete short service sessions. 19 women officers in logistics, education and ATC branches of Navy done with 14 years Short Service Commission appealed six separate pleas. Court announced its judgement but detailed verdict will be released on Monday.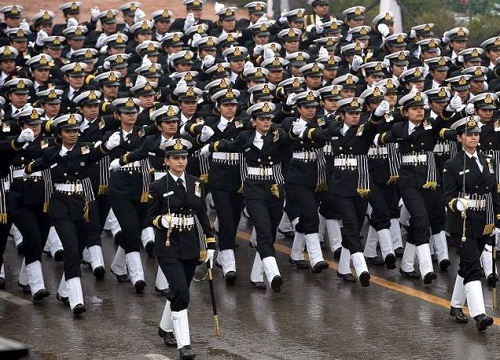 Bench Justice Najmi Waziri and Justice Kailash Gambhir on hearing six pleas said,
"courts would frown upon any endeavor which tries to restrain progress of women".
After their fellow partners in Air force and Army endowed with relief in 2010 by another bench on same issue, these officers approached High Court. Bench said 'We must say that women are here to stay' where as women said, 'walking shoulder to shoulder with men in all spheres'.
Bench also quoted a poem of famous poet Majaz Lakhnawi from 20th century in order elevate their posture,
"Tere maathe pe ye anchal bahut khoob hai, lekin tu is anchal se ek parcham bana leti to achcha tha (The veil on your head is beautiful, but it would be better if you made a flag from it)."
The plea was filed through Senior Advocate Rekha Palli, where all officers alleged that Defence Ministry decision to provide only male officers with Permanent Commission 'clearly smacks of gender discrimination'. Officers even challenged decision of granting Permanent Commission only to women in 2008 who joined later that year that too only in Law, Education and Naval Architecture streams. Petitioners even said they are working for many years as SSC officers in other departments receiving proper training.