Delhi Police has issued summons to Flipkart and have ordered them that they need testify into the offer of many cell telephones stolen by accused personnel enlisted with the e-tailer. The petition, was addressed to the CEO of Flipkart, came into light after the Police caught six persons and stolen mobiles were of worth around Rs 1 crore. The police have collected 209 of the 600 mobiles stolen from a Cargo centre point at Indira Gandhi International Airport, the sources included. The accused were identified as Raju Singh (31), Sunil Jain (40), Gaurav Mittal (44), Jitender Girotra (28), Harender Singh (42) and Ravi (26).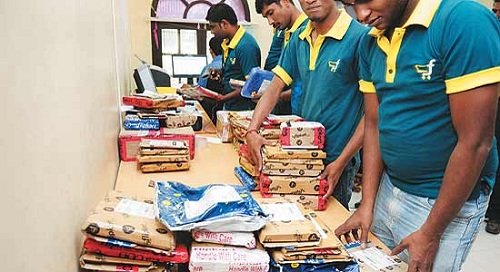 Police have issued petition on SVS Logistics organization that 600 of their shipment of 1500 HTC cellular telephones delivered from Hong Kong were reported to be stolen on July 11. The goods were to be conveyed to NPS Telecom Private Limited in Okhla. The robbery might have triggered when a SVS Logistics operators were seeking to move the shipment into their cargo vehicles.
Police started investigating the probe in the wake by framing a team into the issue. Inquiry team has examined all CCTV footage but haven't fetched any useful information from the vicinity. Specialized observation of all telephones through their IMEI (International Mobile Station Equipment Identity) number uncovered they were being used in different spots including Mysore, Bengaluru, Mumbai, Delhi and Chandigarh. We have questioned the end-users and were told by every one of them they had acquired the cell telephones from Flipkart. They additionally created receipts of their recent purchases, DCP (IGI Airport) Dinesh Kumar.
Police on the premise of secret information captured Raju Singh who was scouting for clients for the stolen telephones. One stolen telephone was recouped from him. His capture prompted leads on the other denounced. He uncovered that one Narender, the driver of a vehicle employing at the Cargo Terminal at IGI, was the genius. In spite of a few raids, police have not figured out how to capture him.