State Government has cleared that it has not passed any ban orders for screening MSG sequel while Dera followers say that government has intimidated film theatre owners not to screen the film. Distressed Dera Sacha Sauda followers sustained to block rail and road traffic in several parts of Punjab for second day creating damage to MSG-2-The Messenger film screening featuring religiously controversial persuasion chief Gurmeet Ram Rahim in film theatres.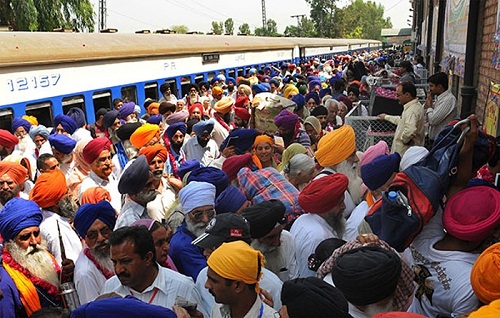 The followers claim that although there was ban imposed on screening of the film, several cinema and multiplex owners were not performing execution for it. In Bathinda near Multania bridge over 500 supporters along with children and women blocked rail traffic protesting against State Government. Protesters even blocked Abohar-Chandigarh road and stated that they will prolong their protest till film perform its screening at every theatre.
Turning down request of Valmiki community representatives all the protesters have not allowed initial Kashi Express. Dera political adviser Suraj Bhan stated that blockage of road and rail traffic is causing disruption to public but state government has pressured to take this step and protests will continue till film is released. On Saturday unofficial ban on The Messenger sequel triggered protests at several parts of Punjab after theatre owners denied to show film which is seizing decorum situation. The local administration positioned police force in Moga and Bhatinda over protests. Due to blockages rail and road traffic are diverted to different possible routes said an official where as film is set to release in coming week.