Indian captain Mahendra Singh Dhoni is willing to bounce back into International format cricket after three months. To grab the attention of Indian selectors Dhoni has played in a charity match in Oval on September 17th. Selectors will be finalizing the team for playing T20s and ODIs by October 2nd.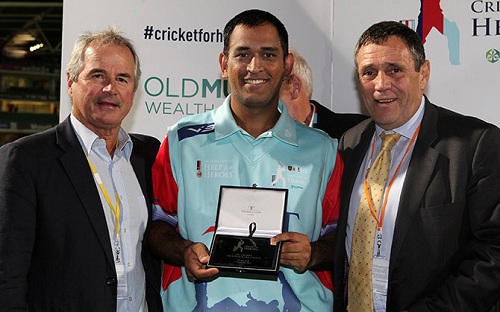 Chances are that selectors might be keen to finalize teams playing for T20s and first three ODIs. India will be playing three International T20s against South Africa, selection will be made in such a way that team should be robust enough for T20 matches and for the whole five months series as well.
Dhoni was a part of charity match held at Oval London where he scored 35 runs , which was more over like playing an extended practice session. India played against Zimbabwe under the captaincy of Ajinkya Rahane where at least seven crucial players in the team were rested lately. For the mighty series ahead star players like Dhoni, Virat Kohli, Suresh Raina, Ashwin all seem to be fit and featured in team. Shikhar Dhawan's selection may fall short as the player is suffering a fractured hand and needs to undergo fitness test if recovered. India might add some new faces to its squad apart from old players like Gurkeerat Singh Mann of Punjab and Mayank Agarwal of Karnataka who performed well playing for India A.