In the last ODI match against South Africa Indian Captain Mahendra Singh Dhoni has definitely paved the way for success with an unbeaten 92, however he credited the victory as bowlers effort and which only helped us to triumph over South Africa. With all the negative comments throughout the nation Dhoni was facing tough time, He played captain's innings and helped India to excel 247 runs for 9 wickets and also managed the team and constantly changing bowling spells to restrict South Africa for 225 in 43.4 overs.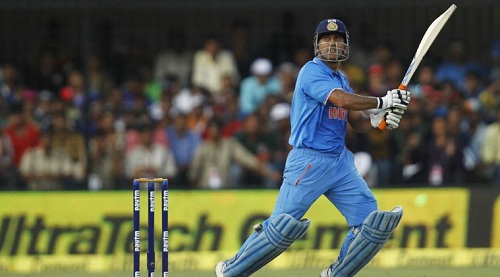 " What was important for us was to get early breakthroughs and that was provided by the spinners. I felt the spinners bowled well on a wicket where there was less assistance for them. Later on the fast bowlers took wickets at crucial intervals. Overall, it was a complete team effort. It is such a victory where the bowlers' contribution is more than the batsmen. Some bowlers contributed by scoring runs as well. In a score like 250 if your bowlers contribute 40 odd runs it means a lot," Dhoni said to reporters post match conference.
Mahendra Singh Dhoni batted with tail-enders with a quiet head as India scored 82 keeps in the final overs to concede a formidable total, which at one stage looked as almost impossible where India was 165 -7 in 40 overs.
Discussing about his match-winning performance, Dhoni said he was in a mere dilemma in the wake of being left stranded with the tailenders yet chosen to take the innings as far as might be feasible.
It was a good chance to make runs. Despite the fact that I scored runs and we won however for the most part you don't need such a chance to come in your way. For any teams win performance of top-order is a must. I felt we required partnerships by then of time. When we lost (Ajinkya) Rahane and a couple of fellow wickets, I didn't had any clear idea how long tail ender can support me.
Be that as it may, that is the point at which I said no and hoped to play 50 overs completely. The good thing with batting first is whatever you score the opposition needs to score those runs. Keeping it basic was vital and that is the thing that we did, Dhoni said in the wake of scoring his 60th ODI half century.