The 23-year-old Dipa Karmakar is not an unknown face in India. Her hard work and unique talent come into eyes of not only the home but to world also during Rio Olympics 2016. She is the first female gymnast to get qualify for the Olympics and India's first entry in Olympics since 1964. Back to a home nation, it has been heard that Dipa Karmakar is returning BMW presented to her by Sachin Tendulkar. Several issues were disclosed by her relating to BMW. According to her, the major cause is the badly shaped and conditions of roads of Agartala. Dipa Karmakar lives at Agartala along with her family. She was advised to keep herself focused on Challengers' Cup, now rather than worrying about the cost of the maintenance of BMW. While addressing to media, when Dipa was not present, her coach Bisheshwar Nandi confirmed returning BMW is a mutual decision.
Dipa Karmakar Returns Sachin Tendulkar BMW Gift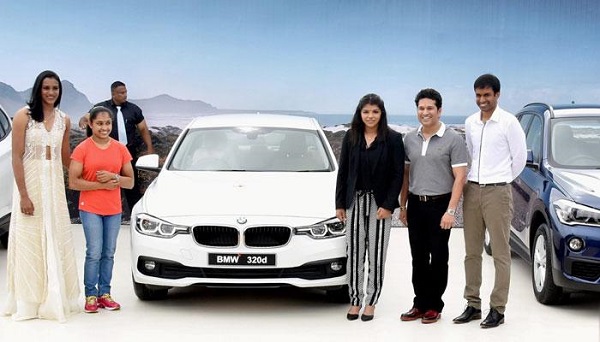 She has gifted a BMW XI car, in sense of gratitude given to her for hard work and accomplishment in Rio Olympics 2016. The estimated costs of this above mentioned car is approximately between Rs 30 to Rs 35 lakh. She was honoured with this BMW car at a function in Hyderabad constructively organised by the Badminton Association of Hyderabad. It indeed necessary to mention that Sachin Tendulkar, the most worshipped cricketer in the world presented her the car.
Dipa Karmakar First Indian Woman Gymnast To Qualify For Olympics 2016
Not only the bad roads but the absence of service center for such a high tech luxury car BMW is also creating unnecessary additional stress. Apparently, Dipa also does not how to drive plus for driving BMW, it requires a professional driver who can drive the car. Therefore the decision was finally taken to return the car its true owner the president of the Hyderabad Badminton Association (HBA), V Chamundeswaranath. Bisheshwar Nandi, felicitated with the prestigious Dronacharya Award this year also inform that the concerned authority is ready to agree on their decision to return the car. A recommendation was also made by Dipa Karmakar and her coaching pleading that if it is possible for them to transfer the amount equivalent to the exact value of the car to Dipa's bank account. Whatever decision the authority make they will happily agree to that.
As per the additional resources, the issue relating to The Gymnastics Federation of India (GFI) can also be driven force for her to take this decision. (GFI) on approaching to her coach said that she can only participate in Challengers Cup only if the six-member Indian unit can participate as a team, then only Dipa can travel to Germany for the competition.