A case has been booked on popular Tollywood director Srinu Vaitla by Hyderabad police for mentally harassing his wife. Santhoshi Roopa, Vaitla wife has logged a complaint in Banjara Hills police station on October 15 stating that Srinu Vaitla has been harassing her mentally with his words and also provoking her to hurt herself for months. The police have filed a case against the director under sections 498/A, 323A of IPC.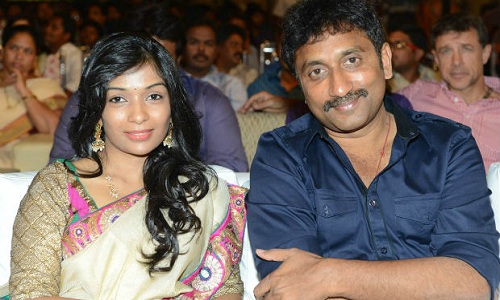 Even Though the complaint has been logged few days back, action has been not taken against him since Roopa has approached few industry biggies for solving the family dispute. According to the reports, the police have to conduct counselling sessions for the couple as per the guidelines of the supreme court. As per the latest reports revealed it is heard that she has withdraws the case.
Roopa worked as a costume designer for actress samantha in Dookudu and Kajal in Badshah. The couple have three daughters and recently built a luxurious house in Jubilee Hills.
Some biggies inside the industry unveiled that after a series of flops at box office, the director is unable to control his frustration and showing that on his wife. Let us hope that this couple will get rid off differences and move on.