Indian citizen claiming as the biological father of pakistan stranded real life munni 'Geeta' will undergo DNA test to prove his credibility. Police officials have Janardhan Mehto, man alleged Geeta's father was moved from Bihar's saharasa town yesterday evening to Patna city. He will later moved to Delhi to perform DNA test as per his claims being the father of Geeta,who is deaf and dumb. Janardhan seems very sick and desperate to watch her daughter after many years. All the family members seems to be confident that Geeta is their lost daughter.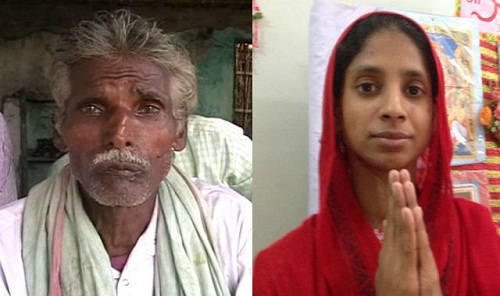 External Affairs Minister Sushma Swaraj affirmed that the Government was successful in locating Geeta's family in Bihar and included that she would be handed over to them after a DNA test. As Edhi establishment authorities identifies with the media about how deliberately Geeta had been was trying to get back to India, which she detailed in her personal diary in Devanagari script, External Affairs Minister Sushma Swaraj took an individual enthusiasm for determining the issue.
"She remembered her relatives through pictures, which were given to use by the Indian High Commission", Foundation personnel stated.
Geeta was not able to give a name, address or any documentation to the Pakistani border security who discovered her over 10 years prior. In the first week of October, numerous families were short-listed and their photos messaged to Edhi Foundation for ID by Geeta.