Former Devotee of Radhe Maa 'Dolly Bindra' reached Mumbai Police Commissioner Rakesh Maria speculating that 'God Mother' could be threatening to her life and her family. Former Big Boss participant has filed a written complaint that she has been getting threatening calls from Radhe Maa followers. Bindra has earlier posted tweets that she was a former devotee of Radhe Maa, and has stopped visiting her.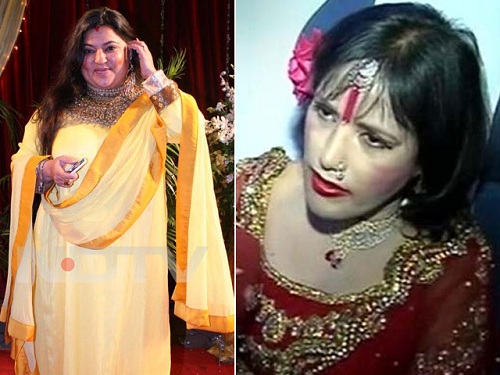 Radhe Maa has become the talk of the town after some obscene images are floating over the internet which has become a social media rage. Images consisted of Radhe Maa seen posing in miniskirt and high heels flaunting on sofa. Radhe Maa is often seen in rich red saree with jewellery to her devotees with a trishul in her hand.
Mumbai Police has recently issued summons on Radhe Maa for provoking dowry harassment on one of her devotee and was asked to appear at Kandivali Police Station within four days span. God Woman aka Radhe Maa has fell in grave trouble as an advocate from Bhopal has also lodged complaint for hurting religious feelings. Bollywood and small screen industry have also taken this issue too seriously and are trolling each other on social media.
Victim Bindra has stated," I am getting life-threatening calls and I doubt on Radhe Maa, MM Gupta, and Asaram's followers over it. I have filed a complaint and the police will investigate the matter".