DRDO Recruitment: Recruitment & Assessment Centre (RAC) has recently advertised an opportunity for people who have been looking for a career in a government job. They have announced about 290 vacancies for the posts of Scientists 'B' and Executive Engineer. For more details regarding the opportunity, you can check on the official site of the government @ rac.gov.in.
DRDO, DST Recruitment 2019
The RAC vacancies can categorize into two parts. With one in accordance to the job posts, and the other following the branch of the engineering field. According to the jobs posts available, the vacancies divided into
Scientists 'B' in DRDO (Defense Research and Development Organization) have about 270 vacancies while Scientists/Engineer 'B' in ADA (Aeronautical Development Agency) has tenancies.
Scientists 'B' in DST (Department of Science & Technology) have six vacancies while the Executive Engineer in GATEC (Gallium Arsenide Enabling Technology Centre) has as low as furnaces.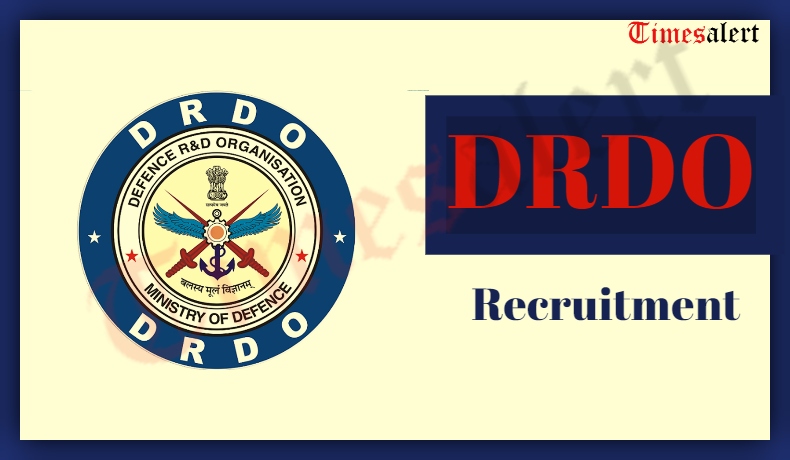 Coming to the vacancies concerning engineering,
Electronics & Comm. Engg has 73 vacancies in DRDO, 2 in ADA, and 3 in GATEC.
Mechanical has 55 in DRDO, 1 in DST, 2 in ADA, and 1 in GATEC.
Computer Science & Engg have 44 in DRDO, 1 in DST, 1 in ADA.
Chemical Engg have 11 in DRDO.
Electrical Engg have 11 in DRDO, 1 in ADA.
Aeronautical Engg have 12 in DRDO, 2 in ADA
Metallurgy has 11 in DRDO, 1 in ADA
Civil Engg have 8 in DRDO
Instrumentation Engg have 1 in DRDO
Textile Engg have 1 in DRDO
Production/ Industrial Production Engg have 1 in ADA
Chemistry has 3 in DRDO, 2 in DST
Physics have 3 in DRDO, 1 in DST
Mathematics has 2 in DRDO, 1 in DST
1 Vacancy In Material Science
Geology has 1 in DRDO
Food Science has 1 vacancy
These are the total vacancies present for the aspirants regarding DRDO and DST Recruitment 2019. Also, below check the eligibility criteria and more regarding the posts.
| | |
| --- | --- |
| Name Of The Organisation | RAC |
| Recruitment | DRDO, DST, ADA, GAETEC |
| Vacancies | 290 |
| Application Start Date | August |
| Last Date To Submit Application Form | 31st August |
DRDO, DST, ADA, GAETEC Eligibility
Although many conditions need applying to various posts in DRDO Recruitment. One criterion among is something most of the people living in India, d that is being an Indian National Citizen. The maximum age limit of the aspirants should not exceed 35 years for applicants of DST, 30 years for ADA, and 28 years for both DRDO and GATEC. Age relaxation of 3-5 years allotted to the candidates belonging to reserved castes.
All the aspiring candidates must have the possession of a valid Gate score along with an Essential Qualification certificate. For more detailed information, visit the official site.
DRDO, DST, ADA, GAETEC Exam Pattern and Syllabus
A descriptive type examination held to candidates who have shortlisted through gate score. There will be two papers in which each paper would have a weightage of 300 marks and allotted duration of 3 hrs per page. This descriptive exam is most likely to be held on October 2019 in multiple locations which are preferred by the candidate. The syllabus in regards to the descriptive exam would consist of core subject's knowledge with similarities to other exams like UPSC and GATE.
DRDO, DST, ADA, GAETEC Selection Process
The procedure for selecting a deserved candidate would take place in the below orderly fashion. The eligible aspirants would first have to appear for a descriptive type of examination. After the successful qualification of the above-stated exam, they would further have to attend a personal interview at a specific location in Delhi. All of the applying candidates who have passed the interview would then be offered a letter of appointment accordingly to the number of vacancies available.
DRDO, DST, ADA, GAETEC Application Process
Firstly, the eligible candidates that wish to apply must open the official website.
The candidate must then register with his/ her credentials.
After a proper registration into the website, on the homepage, the applicants would be able to view a heading named –"Recruitments at RAC".
Under that, there is an option that says- "Online application form".
After clicking on that option, the candidates must fill in correctly all their details and upload the required documents along with payment of application fee, which is 100/-. All the candidates belonging to SC/ST/PwD/Women exempted from payment of this fee.
The candidates must then select the post according to their preference and submit after filling out the complete details and enclosing all the essential documents.
After completion, a print of the filled application must keep with the candidate.
So here the complete information regarding the DRDO, DST recruitment 2019 given. So the postulants who wish to apply and appear for this recruitment can fill the DRDO application Form which in detail discussed above. For more information and information regarding the recruitments check Timesalert.