The Enforcement Directorate (ED) has issued a third summon to Kolkata Knight Rider Co-owner Shahrukh Khan in association with Share Sale of IPL franchise, owned by his company Red Chillies corporation in collaboration with actor Juhi Chawla and her husband Jay Mehta.
This issue is related to transfer of Shares from Knight Riders Sports Pvt Ltd to Mehta-owned owned  Sea Island Investment which were 8-9 times undervalued by KKR in the year 2008. The ED is investigating this deal since 2010.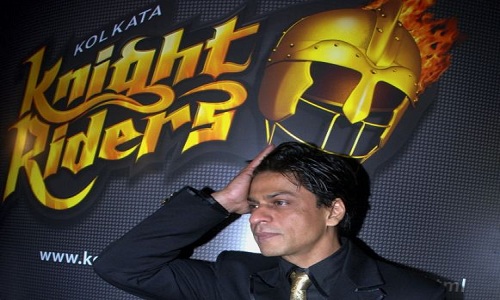 Earlier ED has issued two summons to the actor, but he failed to appear due to his busy schedules. Now he is required to appear before the agency by first week of November.
"Shah Rukh's presence is required to conclude the investigation. Only after this we could raise the demand order and show cause notice (SCN) against the said violation," an ED official said.
The only question intrigues the ED is that why the shares have been undervalued from its market price and hurriedly sold to  Mauritius-based SIIL.
ED has earlier recorded the statements of Juhi Chawla and her husband Jay Mehta in May this year, but Shah Rukh did not make it till now as he is busy in shooting.
The audit reports states that when the shares were transferred to SIIL from KKR the value of the shares of KKR should be between between Rs 70 to Rs 86 per share. But they were sold at a price of Rs.10.
Similarly, transfer of KRSPL from Juhi Chawla to SIIL should be between Rs 83 to 99, but it was sold at Rs.10 per share.
Earlier, Shah Rukh was questioned by ED  on KRSPL agreement which involves a foreign exchange violation of 100 crores.