The operations to rescue three trapped workers inside an under-construction tunnel is expected to be completed soon by the rescue team. In few hours they are anticipated to pull out the men who have been trapped more than 40 metres underground for more than a week in Bilaspur in Himachal Pradesh
Three employees from Himalayan Construction Company were trapped inside tunnel No 4 of Kiratpur-Nerchowk four-lane project on September 12 after a cave in-blocked opening with tonnes of earth and boulders.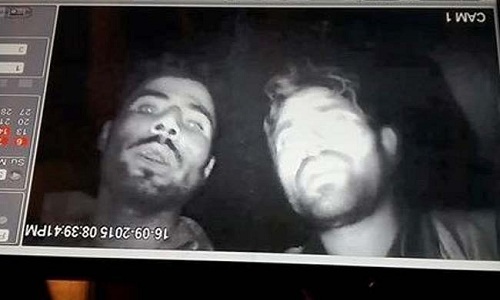 These rescue operations are carried out by National Disaster Response Force, National Authority of India, Sutlej Jal Vidyut Nigam and HP Power Corporation has been able to make a vertical shaft from the hilltop to the roof of the tunnel by using drilling machine brought from Jaipur.
Two of the three workers are confirmed to be alive as two of them appeared on a high resolution video camera that was fixed down a pipe, and rescue team members have been communicating with them. However the fate of third employee, Hriday Ram is uncertain since there is no communication established with him.
The trapped person's health condition is good and they have been supplied with water, juices and food at regular intervals,said Manish Sahay Thakur, Deputy Commissioner, Bilaspur.
The Family member of the trapped men have been sheltering at the sites. Some of them were in tears as the drilling machine stopped working. The work has been resumed this morning and they were seen praying.