Most eminent Bollywood singer 'Arijit Singh' enduring threats received from atrocious 'Ravi Pujari' gang. An underworld don demanded to pay Rs. 5 crore as 'hafta' from this popular singer as per news portal reports. Arijit on denying such a huge amount asked to make his performance for Pujari's men in America.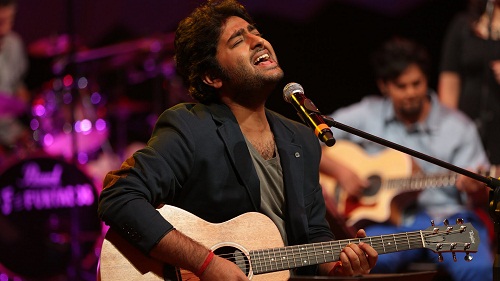 Arijit stated, 'As I don't have such a hefty amount I was asked to sing for his men in America'. He then said, it was the first ever situation he is facing in his career and that's not a big deal. Situation is getting out of hand as Ravi Pujari is involved in it. Its all module of business trick.
Singh said, "I am touring the US in September and have a lot of shows coming up there. The shows are being handled by Nattu bhai, who had organised my US tour in 2014 as well. Nattu bhai co-ordinates with promoters from different cities and gets a lot of last-minute requests for extra shows. We decided to not go ahead with one such promoter because he kept bargaining for a lower budget. This particular promoter had certain connections and contacted Ravi Pujari, who exerted a lot of pressure of my manager, Tarsane. I do not answer calls when I am at my studio and Pujari kept pressuring Tarsane, who got scared and informed me of the calls, and then filed a police complaint."
Yet there is no official confirmation about the news from Police or Arijit Singh because Arijit has not filed any complaint against Pujari in the issue. So the Oshiwara Police Station entered the case in a diary.
Earlier various celebrities like Salman Khan, Shah Rukh Khan and Akshay Kumar have received exaction
calls from Ravi Pujari who was a Mumbai based gangster from Chota Rajan gang. He lives abroad and
known for his blackmail and threats.