Non-Profit organizations can now receive donations through the Facebook's Donate Now button. The company has rolled out this new button to which allows donators to make their transactions through the website of their choice.
This feature was initially launched in 2013 only to selected partners, but now the organizations which are not associated with the Facebook can also make donations with this new feature. The organizations can simply integrate this button in their Facebook page.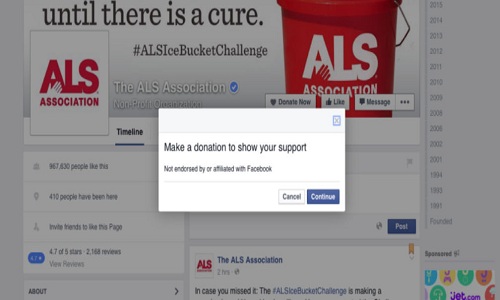 "We are excited to introduce a new "Donate Now" call-to-action option on both link ads and Pages. Now, it's easier than ever for nonprofits to connect with people who care about their causes and encourage them to contribute through the website of their choice," Facebook said.
The Donate Now button which is placed next to Like button on the top of the page,previously allowed users internally pay donations through credit or debit card through Facebook itself.
Facebook declares that it is not responsible for any inconsistency caused by any group and it informs the user those who clicked on Donate Now button that it is not in affiliation with any organization. The user who decide to continue to pay donations are redirected to external website where they can complete their transaction .
At present we do not see this present in main NGO's in India, but the feature could soon be rolled out in few weeks.