Social Network Giant Facebook has partnered with state owned BSNL to set up 100 Wifi Hotspots in rural areas as a part of make in India drive.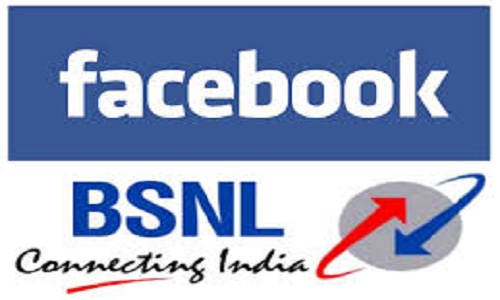 This joint partnership also includes providing infrastructure along with spending Rs.5 Crore per annum on 100 Wifi Hotspots in the country and other Service providers such as Quad Zen, which is responsible for equipment, sales and marketing initiatives in the south west region and Trimax provides in northern region.
"They will pay Rs 5 lakh for BSNL bandwidth for each hotspot per annum," BSNL chairman & MD, Anupam Shrivastava said. He also added that Facebook is just sponsoring without expecting any revenue share.
Nearly 25 Hotspots have been set up as a part of three years agreement between Facebook and BSNL, the partnership may further be extended for another two years.
"We are aiming to complete the WiFi rollout by December 31 this year," Shrivastava said.
He said that approximately 2,000 individuals can be connected to these Hotspots at the same time for free of cost for the first half an hour.
"Union ministers Nitin Gadkari, Ravi Shankar Prasad, Najma Heptulla and Lok Sabha speaker Sumitra Mahajan are sponsoring BSNL bandwidth for Wifi hotspots in the villages that they have adopted under SAGY. BSNL approached MPs explaining this model under MPLAD scheme and over 50 MPs have responded positively to it," Shrivastava said.
Srivastava's have surfaced at the time when Facebook CEO visiting india, where he underlined the importance of connecting the next billion people to internet.
BSNL, on its part is aiming to set up f 2,500 WiFi hotspot by the end of March 2016.