Facebook has launched a new app in June dubbed as Moments for Android and iOS which allow users to privately share photos with friends.
This Facebook photo sharing app received a new update which can now automatically create a new photo montage with music based on your groups of photos. Namely what this means is the moment with six or more photos will automatically create a short video generated from the pictures where you can instantly share it in Facebook.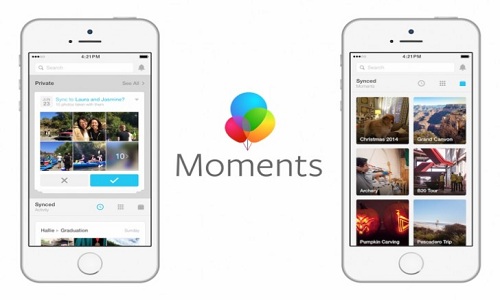 You can set a music of you choice from dozen of music options available for the short video created, you can customize your soundtrack depending upon your mood "inspired" or "happy" etc.
If the app is unable to group photos together by its own, you can create a group of your own from scratch. This new moment can be created by simply tapping the plus button on the top right and progress of  your photo uploads is now easily trackable.
One of the major disadvantage of this feature is that it cannot be shared in any social media except Facebook.
Facebook has further added new features today to its Moments app which can be used in 34 languages and it is now available globally.
If you want  to try this updated app you can download it from  Apple's App Store and in Google Play.