Facebook which is one of the most social networking website is launched on Feb 4th 2004 by Mark Zuckerberg. It is now going to introduce a special feature were page looks like Facebook Paper. This update is soon available to all the Android and IOS users.
Facebook Report On Testing New, Sectioned News Feed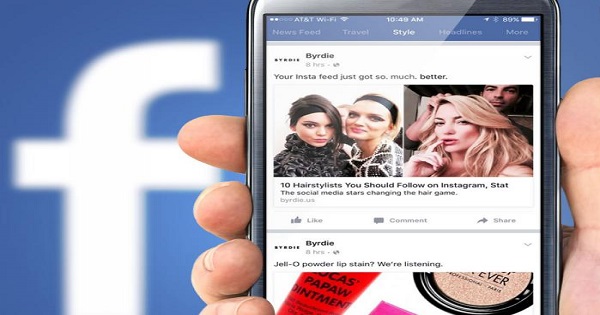 Mashable tech has took an official statement from Facebook that they are going to launch unique feature that is a new sectioned news feed. This will definitely lead to redesigned app. Recently that is on 15th April there are some posts on Twitter saying that a new layout for mobile apps were introduced. This includes topics with food, sports, World and us.
How To Transfer Send Receive Money From Facebook Messenger
Some of the Facebook users say that they need more options to see the specific stories on different topics. So Facebook has started changing the software according to the user requirement. They also stated that FB users will receive more information than any other social websites like Twitter, Google News and Yahoo.
Facebook Redesigned App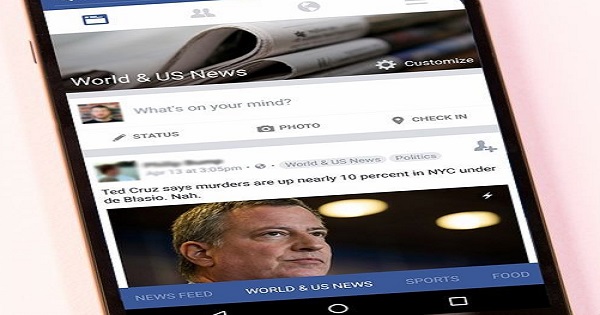 Facebook is actually launching an additional tab on the screen which allow the users to see the feed of different topics according to their requirement. This feature is already seen in some IOS version and they are newly introducing this for Android users. On swapping the tab it selects different topics and is switched among themselves when we tap. This shows the Facebook effect of providing a new source to the users.
FB also launched Facebook Paper which allows the iPhone users to see FB as a news paper. They also introduced a new section in the news feed which named Instant Articles, which are loaded ten times faster than before. The different sections on the newsfeed are categorized by Sports, entertainment, technology, politics and science.
Coming to Whats app, using this network we can only chat with friends, send photos and video, update the status. But in Facebook we can see new topics posted and it gives or covers total news and articles shared. It will continuously publish the content and they also launched FB live video streaming for all the users which provide easy access.