Union Education Minister, Smriti Irani stated that students who have failed class 10 in the first attempt can now rewrite exams. Students who wish to pursue vocational or skill based programmes are facing difficulty with their backlogs, considering the issue BJP State Education Minister along with HRD Minister Smriti Irani has discussed key measures to benefit students. BJP leaders and Education Ministers have discussed about implementing a re-test to failed class 10 students which could benefit them with out wasting a year further.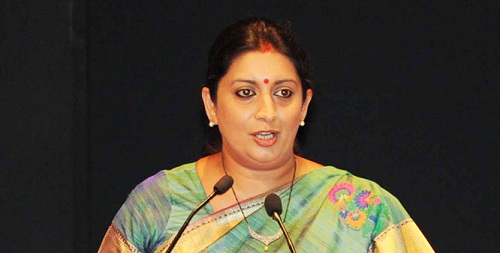 Maharashtra Government is planning to conduct Class 10 re-examination immediately after the release of results, even they have failed they can still be considered for Senior Secondary grade, said BJP Vice-President Vinay Sahasrabuddhe. Maharashtra education board will be following the new process from next academic year which will soon be considered by boards of other states as well. Education board is planning to avail an option for students who have failed in the class 10 with 'streaming' tests which will be comprising of aptitude tests to promote them into further studies. This method can benefit students who struggle with their marks and have no other option other than choosing arts, commerce and science subjects.
Issuing vocational options can help students to stay focussed on their future, keep them in track and prevent dropouts. Most of the students feel lonely and mingle in anti-social company after failing in class 10. Maharashtra government is also planning to seek feedback from students in person and enhance quality of scheme.
"There is no reason why literature and poetry need to be restricted to certain classics or genres. Contemporary or recent writers who work in popular culture can also be considered. This was a suggestion," Sahasrabuddhe said to media.