Karamjit Singh, an assistant jail superintendent at Faridkot has been arrested for alleged involvement of supply of drugs to prisoners inside the jail.
A case was registered against 10 prisoners more than a year ago for supply of drugs at Faridkot modern jail through online transaction and now the role of  jail officials had also surfaced.
Faridkot deputy superintendent of jail Baljit Singh said, "The case was being probed by the special investigation team."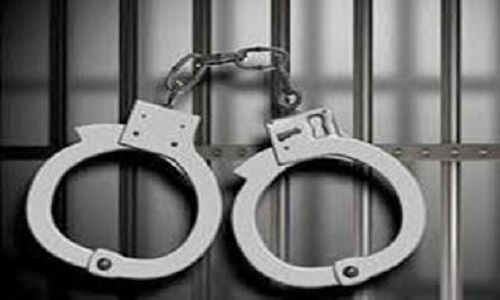 He was arrested two days before the appearance as a witness  in 97 crore scam and was sent to remand on Friday. He requested that he was booked under wrong case as he had to appear before the court on saturday as a witness in 97 crore scam.
Explaining about the case the police official said  Pargat Singh who was undergoing 12-year jail term here has been continuing drug business by selling at much higher prices than those in the market. He has opened bank account in the name of his father Gurdev Singh and he started receiving payments had been booked in case police said.
Till now an amount of Rs 5.5 lakh  has been deposited into the bank account of Gurdev Singh between August 2012 and to June 2013 by from the members who sought drugs.
Faridkot SSP Sukhminder Singh Mann said, "With the interrogation of the arrested assistant jail superintendent, we are hopeful of getting new leads in the case."
Similar racket was surfaced recently Ferozepur central jail where 19 inmates have sold drugs of worth Rs 23 lakh.