FIH which means International Hockey Federation had made a formal public statement about the new portfolio of Hockey events that is going to be launched in the year 2019. By conducting this event a complete scenery of Hockey will be changed. They are planning to design the event through out the year. According to the press meet given by FIH, they are going to conduct Olympic Game Tournaments where there is Hockey World Cup involved by World's leading Hockey players.
FIH To Launch New Portfolio Of Hockey Events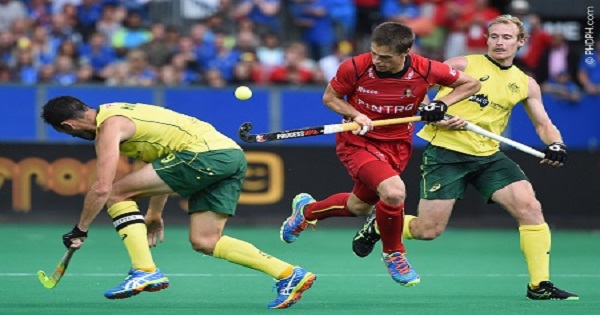 FIH also mentioned that the international team is going to play once in a year at their home town and other in league conducted by them. The winner of the tournament is decided by conducting several games and then selected to finals. This tournament is conducted for both men and women. The game is similar to both the teams.
The team which is going to participate in the tournament is selected with some criteria to maintain the standard of quality of the tournament. The event came into focus to satisfy mainly three objectives. They are
To create awareness about the Hockey by media report and initiate a change in Television.
To perform big events for the game Hockey
In order to generate revenue by conducting this tournament
The nations which are not included in the league are conducted next year by making two cycles that is Hockey World Cup League 1 and 2. This will give the chance to every nation in the World. Hockey playing nations which are smaller can also be participated in this tournament. The qualification for the event Hockey World Cup remains unchanged that is it will be same as of now, but the qualification of Olympic will be changed.
Dipa Karmakar First Indian Woman Gymnast To Qualify Olympics
New portfolio is nothing but there will not be any semi finals and finals, the last Hockey Champions Trophies will be held till 2018. The manifesto was been agreed this month by FIH board in Switzerland and Lausanne. Final conclusion was made by stakeholders and working group. Working group include Association of Summer Olympic International Federations, Athletes, International Olympic Committee, major broad casters, officials, umpires, Continental Federations, Panel members, FIH committee and staff. They have undergone many researches and took 18 months to conclude this event.
The financial matter for this league was designed and developed by financial adviser Deloitte. In order to execute a new structure it will take more amount which includes developing and maintaining Hockey nations but result in increasing the value of sport. Leandro Negre the president of FIH told that they have undergone lot of hard work which results in the change of the sport hockey. This change will definitely impact the next generation.