Police filed an FIR against Bollywood actor Ranbir Kapoor and actor-director Farhan Akhtar for criminal breach of trust and forgery promoting an online shopping portal which is ostensibly deceiving customers. Lawyer Rajat Bansal who was resident of Keshav Nagar region registered an FIR in Madiyaon police station (Lucknow) which is 10 km from his place. He filed case against Farhan Akhtar and Ranbir Kapoor on 19th September, 2015 under IPC sections 420 (punishment for criminal breach of trust) and 406 (forgery).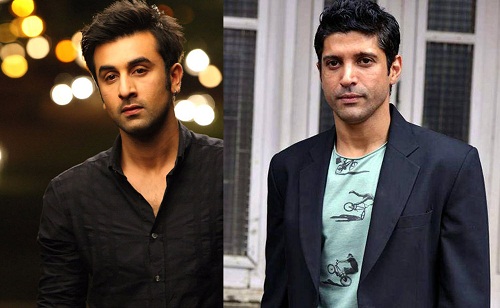 Even an FIR has been recorded against online shopping site 'askmebazaar.com' directors under same sections. The FIR lodged Directors are Piyush Pankaj, Sanjiv Gupta, Kiran Kumar Sriniwas Murti, Anand Sonbhadra and marketing officer Puja Goyal. In his FIR Mr. Bansal said on 23rd August he ordered 40-inch LED TV from the web portal paying through his debit card but he did not receive the product within promised 10 days. He reportedly claim that because of these actor Ranbir and Farhan promoting the site, people are falling in the trap of site which has sent him bill but not the product. While police probed into action regarding the issue, the officials of the online shopping site could not be
contacted.
Currently Farhan Akhtar is busy with his upcoming projects like Raees, Wazir, Rock On 2 while Ranbir is busy doing Tamasha.