Bandra police registered an FIR against  'Vinod Kambli' who was former India cricketer and his wife Andrea when their maid complained against couple for refusing to pay her agreed salary. The complaint case was filed against Kambli by 30 year old 'Soni Nafesing Sarsal' who they hired as caretaker to their infant daughter. She claimed that couple promised her to pay Rs 10,000 per month but never gave her agreed full amount.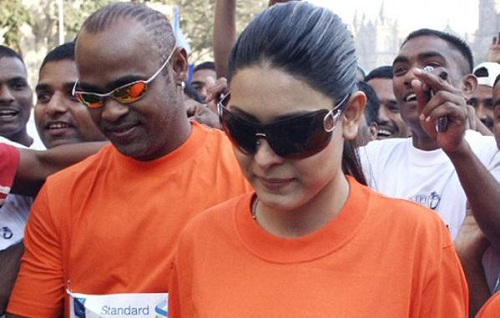 But 43 year old Vinod Kambli and his wife refused all allegations sating she was irregular in attendance and made their payment according to that. They decided to pack her when they came to know that she was in drugs. Sarsal complaint also alleged that two days ago Kambli's misbehaved and even confined her to a room. Basing this police registered FIR under 504 (intentional insult with intent to provoke breach of peace), 506 (criminal intimidation), 34 (common intent) and 343 (wrongful confinement).
Bandra police said, "We will speak to both the parties and decide on the next course of action. Sarsal also alleged that she was assaulted, and apart from the non-payment of her full salary, the couple took her cell phone and original documents. When Mirror called Sarsal's residence on Sunday, a relative answered and claimed that she was unwell and unable to speak."
On Wednesday the couple also slapped her on her demand for salary and locked in a room for two days. However Kambli's denied all the allegations saying that they hired care taker for their daughter but she failed to have regular attendance. She only reported for 10 days in a month.
Andrea said, "We also decided to remove her from the job when we got to know that she was addicted to drugs. The allegations are not true. I will share CCTV footage with the police to show that she was not confined in our home."