FireChat a mobile messaging app allows users to chat and message even when there is no data connection or even network. With this messaging service user able to send and receive messages with wireless mesh networking, which connect smartphone with Bluetooth/ Wi-Fi like links in a chain.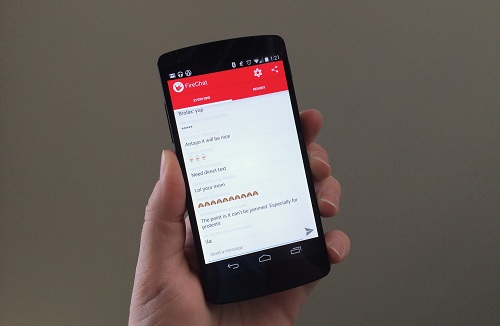 This iOS and Android app enable online communications with peer-to-peer feature which create mesh network with a range of 70 metres, and make it possible by gathering thousands of smartphones with built-in radios. With its latest OM (Off The-grid messaging) the company claims to be able to deliver a independent encoded message to individual recipient in everyday conversations.
According to the BBC, " This mobile messaging use Bluetooth and WiFi to create a mesh network, however instead of using built-in radios FireChat use internet connection when it is available which enable's online texting. As per company, if all networks were down after disaster or in remote areas without internet connection or network signals — it would take less than five percentage of population on FireChat to cover whole city to convey a message 10-20 minutes.
For now, both Android and iOS smartphones with FireChat application won't able to send and receive messages in off-the-grid conversation. Micha Benoliel, Firechat creator concluded that Open Garden upgrade on someday allows the application to create mesh network on various mobile operating systems.
FireChat network grows over time and shows its good presence on both android and iOS. With recent Hong Kong protesters FireChat had become popular, now India is one of the top country for app with over a million users.