India's biggest E-commerce site Flipkart has launched a largest fulfillment center in Telangana, taking the number numbering of its warehouses in the country to 17.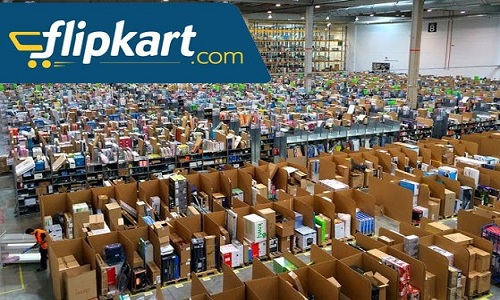 This fulfilment center which was inaugurated by Telangana Finance Minister E.Rajender, is located in the Gundlapochampally in Medchal Mandal of RangaReddy district is spread over a 220,000 square feet with a storage capacity of 5.89 lakh cubic ft.
Flipkart COO and Co-founder Binny Bansal said, "We are excited to open our largest fulfillment centre in Telangana, which offers a conducive environment for e-commerce companies, which have largely supported the installation of this facility."
This fully automated fulfilment center is expected to ship 120,000 items every day and it is designed in such a way that it provides easy access to sellers and provide consistent services to he customers.
This facility is equipped with 1-km-long conveyor belt which is expected to minimize motion wastage of 75% and automated sorters which separates shipments based on codes.
This new fulfilment center would provides direct or indirect opportunity to nearly 17,000 people located in the nearby surroundings.
At present Flipkart has 45 million registered user logging over 10 million shipments daily is looking forward to open 80 to 100 warehouse centers all over the country with an investment of nearly $500 million. Bansal told that they will explore the funds through IPO or other private investors apart from their own accruals.
Earlier this week, Flipkart has launched a extension of its customer centric campaign 'Flipkart Connect' in UP which enable customers to understand the benefits of online shopping.