Leander Paes and Sania Mirza has made our nation proud by winning Wimbledon title last week. Sania Mirza became the first player to win Wimbledon title twice making History. Whole country is chanting their success in game, mean while Tennis Star 'Martina Navratilova' visited Sania Mirza's Tennis Academy and praised their victory here on Thursday at Hyderabad.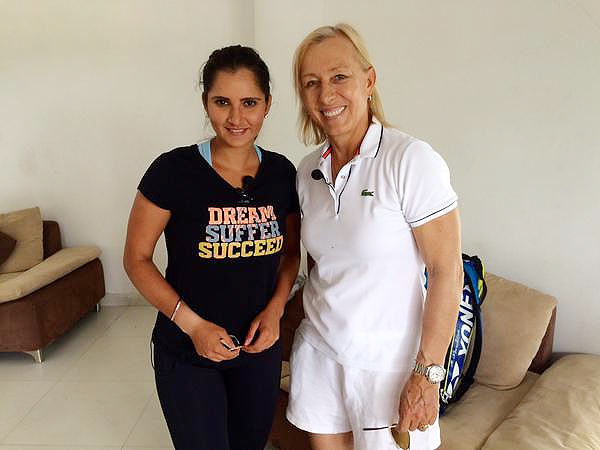 Leander and Sania, are always known for their hard work they put up in the game. Which is prime reason behind their success in lot of matches. Everyone has to thrive hard gor getting successful which these players have proven but their consistent victories over the past few years. There many examples like Leander Paes and Sania Mirza who tasted success with their hard work.
Martina Hingis has also been doing great she has registered spectacular Wimbledon titles playing with two Indians. Right from the team pick I was sure both Leander and Martina would win mixed doubles Wimbledon title this year, Navratilova added.
Hingis with Sania beat Russia's Ekaterina Makarova and Elena Vesnina winning women's double title and winning a mixed double title partnering with Leander Paes. Peas who is in his 40's is playing great tennis she had a memorable partnership playing with him, Navratilova said.
"Leander, obviously, he is 42, may be, is playing great tennis. He loves it. He has passion for the sport… We played together. Each knew what's the other is going to do, before we actually did it. Sania and I would have made a good team as well. She makes a heck out of the ball. She knows where to put the ball, she is always very positive, no matter what.," Martina said.
She appreciated the facility set up by Sania,saying the young players were attentive and determined to hard work.