Brihanmumbai Municipal Corporation (BMC) imposed ban on sale of meat in Mumbai ahead of Jain fasting season of Paryushan. The move is supported by BJP, but various political parties including Shiv Sena and Maharashtra Navnirma strongly opposed it.
The Jain community will observe this fast from September 11 to 18. Following the demand by BJP legislators, BMC has issued a notice to the Deonar slaughter house and to all the meat shop owner's in the city would be remained closed for four days.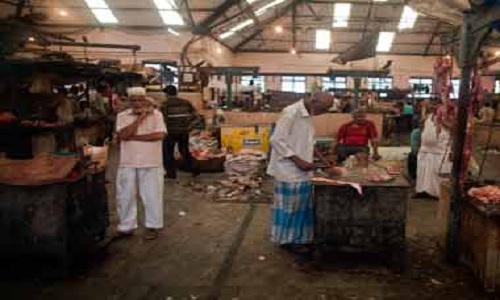 This decision of BMC came after the similar decision taken by BJP ruling civic body Mira Bhayander Municipal Corporation to ban meat for eight days during the fasting period.
"On these days, BMC slaughterhouses will be shut and sale of meat will also be prohibited. The civic body's market department has been asked to enforce the ban and ensure no animal is slaughtered and no meat is sold anywhere in the city," said a senior civic official adding that if the ban is violated, stern action will be taken.
However the civic body officials and party leaders claimed that this is not the first time such a ban was imposed and this has been in practice for several years, senior minister Prakash Mehta from the BJP took a step forward and told the media that the ban should be imposed for eight days and not four days.
BJP coalition Shiv Sena criticized the move "Who gave Jains the right to decide what others should eat? Majority of Indians are non-vegetarians and their rights should not curbed," Sena MP Sanjay Raut said.
The BMC officials retained that this ban was a yearly one.
"The ban imposed this year has been imposed as per the legal process. There are total 18 days in the year when such a ban is observed as a mark of respect to the country or a personality or any community. If orders are violated, we will initiate action against the meat shop owners," said a senior civic official who did not wish to be named.
Restaurants, will serve meat as usual, said the Indian Hotel Association of Restaurants. Fishermen group has decided to sell fish during the period.