On Wednesday BJP received alleviation while they are heading to Assembly elections in Bihar. Four rebel JD(U) MLAs who have opened charge against Chief Minister Nitish Kumar combined with party in Patna along with their defenders. For expertise development of Rajiv Pratap Rudy, Saffron party welcomed them in the presence of State Union Minister.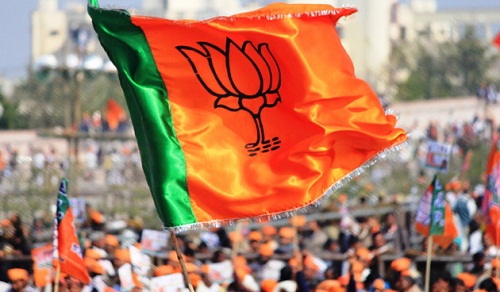 MLAs who joined in the party are Suresh Chanchal (Sakra), Gyanendra Singh Gyanu (Barh), Dinesh Kushwaha (Minapur) and Rajeshwar Raj (Karakat). State BJP president Mangal Pandey claimed Kumar agonized and harassed MLAs who desire to watch progress in Bihar, so they are joining BJP party now. Kumar is pampered in powerful politics in place of developmental politics who lost in ego. Gyanu, one among the MLAs joined in BJP on Wednesday led about 20 JD(U) legislators last year challenging leadership and policies of Kumar.
"The wheels of change will run faster in Bihar from today. Nitish Kumar has lost four wickets today, will get clean bold in the coming state polls," said Mangal Pandey.
In June 2014 during Rajya Sabha polls, rebels had involuntary confrontation by defending two independent candidates rather that their party. Parliamentary Assembly Speaker Uday Narayan Chaudhary disqualified eight of them for anti-party activities, later JD(U) ousted them from party. By time being Patna High Court and Supreme Court permitted pardon for them. Rudy speaking in the event said, MLAs who joined the party must have realized about self-obsessed, egoistic behavior of Kumar, who is undemocratic thinks himself as treasure trove of sagacity.
Rudy stated, "We welcome Gyanu, Raj, Chanchal and Kushwaha to BJP. They have realized that Kumar cannot work for the welfare of Bihar or nation. He has violated the mandate of public against 'jungleraj' (rule of jungle) and shook hands with RJD chief Lalu Prasad in his greed for power."