Freedom 251, the world's cheapest smartphone is in news from the day it was launched. Ringing Bells has launched the Freedom 251 smartphone for just Rs.251 on 17th February 2016. The news on the mobile have been circulating around the media as it is fake and a FIR was registered against company owner recently.
Freedom 251 Confirmation SMS/Mail Sent To 30k Customers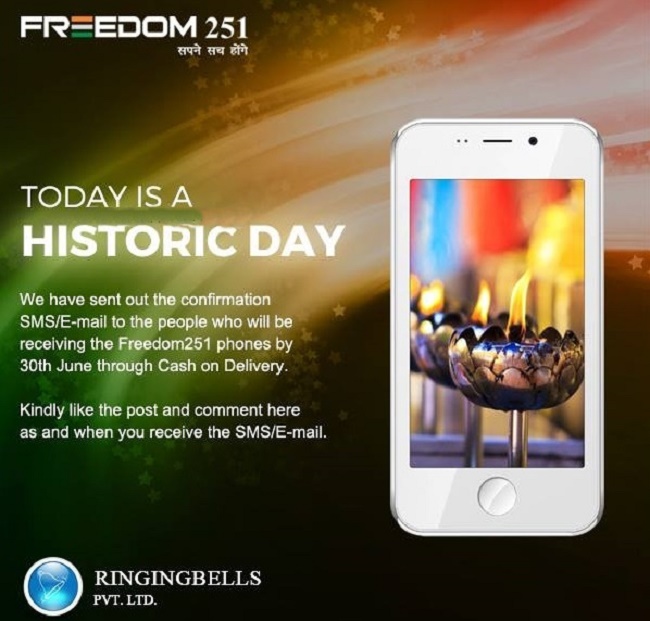 Ringing Bells has now sent SMS/Mails to first 30k customers on the confirmation of delivering Freedom 251 handsets. We have wait the see that the handsets will be delivered or not or this is also fake message sent by the company to escape from the accusations.
How to Check Freedom 251 Confirmation SMS, Mail
As per the reports, the company has managed to earn profit of 7.35 crore for the pre-booking. The company has released a report saying a total of 30000 units have been registered. The first 30k lucky customer will receive their Freedom 251 Smartphones on 30th June 2016.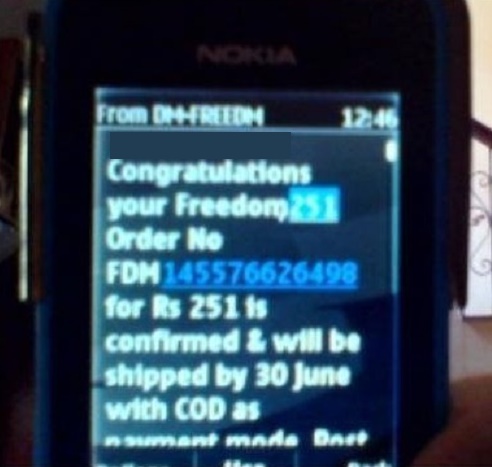 The news was official shared on Ringing bells Official Facebook page. The company has said that the shipped handsets will be different from the first released prototypes. The shipped Freedom 251 handsets will be updated with all the promised specifications and features.
Freedom 251 Confirmation SMS/ Mail
The bookings of Freedom 251 smartphone are now closed. The registration will begin after all the controversies all cleared and first booked handsets are delivered. Check this space for more updates on Freedom 251 smartphones.