The most anticipated movie of this first quarter of the year 2016 is non other than "Sardaar Gabbar Singh" which is going to hit the silver screen on 8th April. Power star fans and many of the audience are eagerly waiting for the movie to release. The hype of the movie is created in such a manner that it might not be possible for anyone to guess whether one can get tickets for morning show or special benefit show.
Funny Memes On Sardaar Gabbar Singh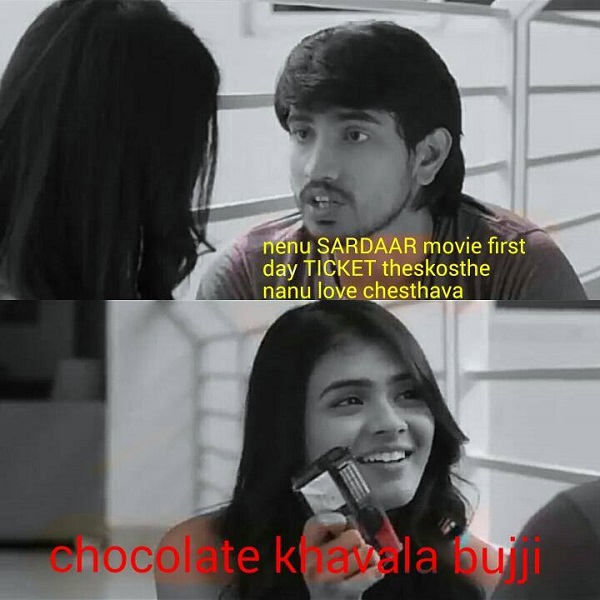 So now the availability of Sardaar Gabbar Singh movie tickets has become a hot topic in recent times. Moreover, the teaser which was released earlier has created much curiosity among audience. The dialogues which were written by Sai Madhav Burra have reached audience sharply.
Sardaar Gabbar Singh Funny Memes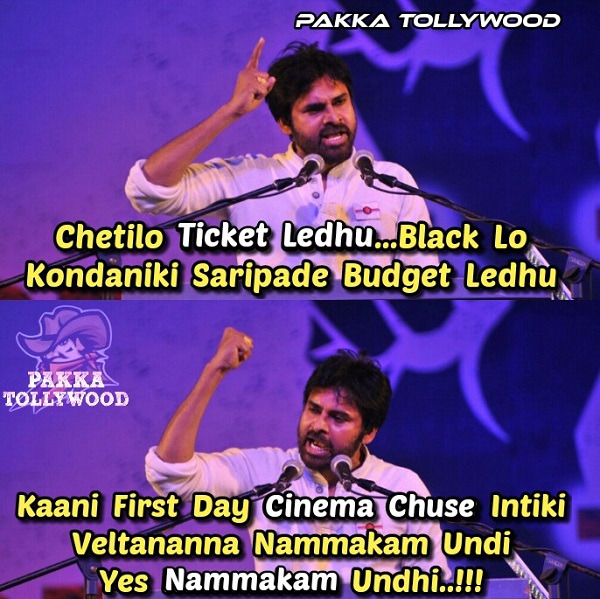 Coming to the promotional trailer, all the Powerstar fans have been fascinated by a dialogue which goes like, "Manam Eche Prathi Counter Ki Oo Meaning Untadi, Chese Prathi Encounter Ki Timing Unidraaaa" (There will be definitely a meaning for every counter, there will definitely be a timing for every encounter). The dialogue delivery of Pawan Kalyan spellbound each one of the audience who ever watches it.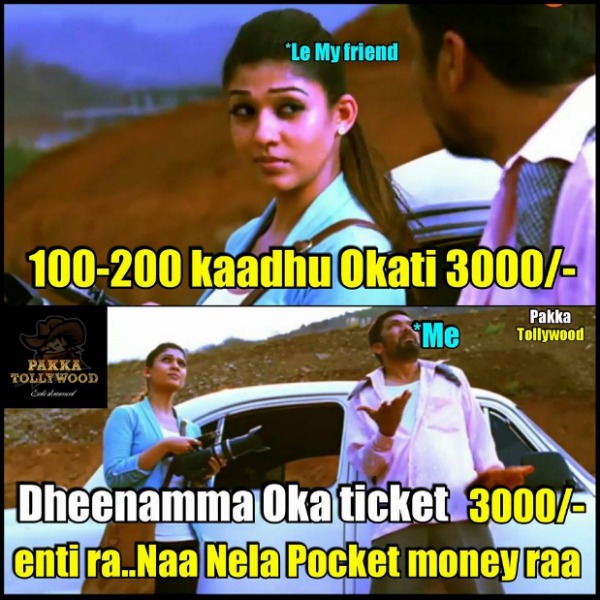 Sardaar Gabbar Singh Movie Tickets Online Booking Advance
Now there has been a hungama created among social media regarding the movie release and tickets availability. Some of the fans have created a funny video in this aspect and hitting them on social networking site. Many funny chit chats and fun based comments has been released. Watch out those hilarious videos below. Some of the fan shows were being started from mid-night 12:30 itself. The cost of the tickets climbing starts from Rs.3000. The movie is to be released world wide in 40 countries, so everyone form Telugu film industry and other people are waiting eagerly to know the Review and audience response of the film.
Funny Memes On Sardaar Gabbar Singh Tickets Online Booking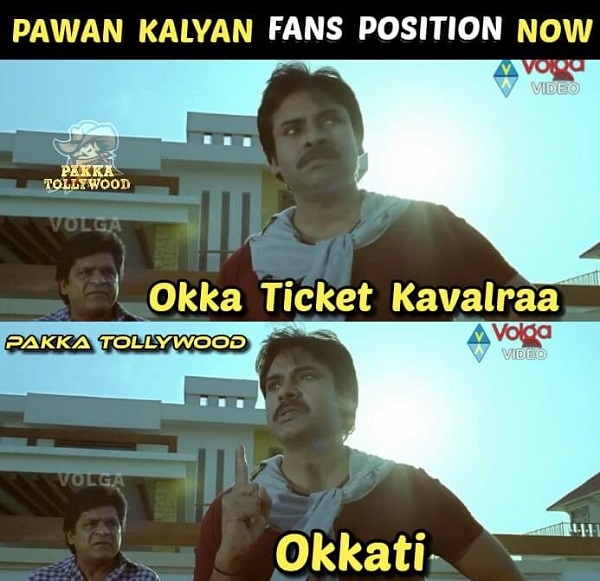 Sardaar Gabbar Singh is directed by Bobby and produced by Pawan Kalyan, Sharrath Marar, Sunil Lulla. Kajal is pairing opposite Pawan Kalyan for the first time. Devi Sri Prasad composed music for the film.
Sardaar Gabbar Singh Tickets Funny Memes