The Mumbai Police Officials have assessed that current property of Rajendra Sadashiv Nikalje alias Chhota Rajan is in the range of Rs 4,000-5,000 crore, where about half of the investments are focused in India, especially in city like Mumbai and its surrounding towns.
According to the reports, a senior police official said that Rajan owns a Hotel in China and Jakarta, few Jewellery shops in Singapore and Thailand and also invested in Diamond trade in South African Country Zimbabwe.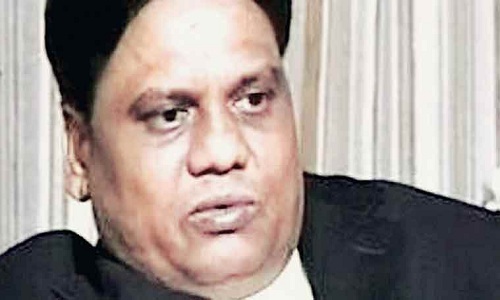 According to the sources, Rajan tried to make a deal with some Zimbabwean officials to seek shelter in the country. However, the official denied the gangster's requested by saying that the country do not want to give shelter for wanted criminals.
"The officials with whom Rajan negotiated promised to provide the best of health facilities but refused to extend security cover. Rajan suspected that he would eventually be tracked by the Dawood gang, and did not want to be attacked when he was at his weakest — while undergoing dialysis for kidney failure," said a source.

The police has confirmed that Rajan is trying to escape from Indonesia to Zimbabwe, the police official Reinhard Nainggolan said in Bali "He asked us to release him as he wanted to go to Zimbabwe. He was looking to escape."
The police is preparing a fresh report against Rajan to submit to the Home Ministry, Till now 75 cases have been recorded against where most of them are registered in Maharashtra Control of Organised Crime Act (MCOCA).The police says that maximum cases against him were registered during mid 90's. Overall there were 25 murder cases have been recorded for killing Dawood gang members and shooters.