Anchor Nirosha Chowdhary who works for Gemini Music was found dead in her hostel room at Secunderabad on Wednesday morning. Prior she worked as reporter with several Telugu channels.
From past couple of months this 23-year-old young anchor who hailed from Chittoor (Somala Mandal) is being in work with Gemini Music as a entertainment anchor and is the daughter of K. Radhakrishna.
Gemini Music Anchor Nirosha Commits Suicide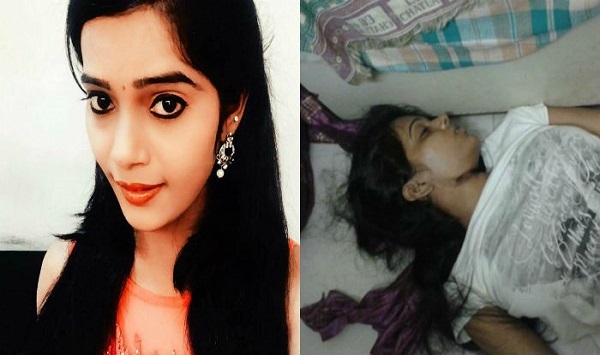 As police indications, they have received a call around 12 am from one of her friend from Canada who made a call requesting them to save her as she was attempting suicide during the Skype call after a clash with him. Meanwhile she was already dead by the time police reached the spot. To proceed with further investigations, the body has been moved to Gandhi hospital. In order to enquire and file a report police have registered a case under Section 174 of IPC on suicide.
Gemini Music Anchor Nirosha Photos, Images
Nirosha is a aggressive and courageous reporter. She was not a kind of person to take a decision on attempting a suicide, say the people who have worked with her.
Nirosha committed suicide in the early hours of Wednesday ie., March 16. The hostel management alerted the police regarding her death. She stays in a ladies hostel at Sindhi Colony in Secunderabad.
She committed suicide by hanging herself. The police are keen on investigations to know the possible reasons behind this utmost step.
https://www.youtube.com/watch?v=tOMTlF-vA2c